News: And the MW2 bundle will include a 250GB Xbox 360 system. Whoa.





Do you like Xbox 360 bundles? Well has Microsoft got a deal for you.

On November 10, Microsoft and Activision will team up to release a Call of Duty: Modern Warfare 2 megabundle. The limited edition bundle will include a copy of the game, two wireless controllers and an Xbox 360 system with a custom Modern Warfare 2 paintjob and a 250GB hard drive. The entire package will retail for $399 and there's no word on when, or if, Microsoft plans to release a standalone Xbox 360 console with a 250GB hard drive. So if you want one, feel free to hit up Amazon right now.

Here's a look at the bundle: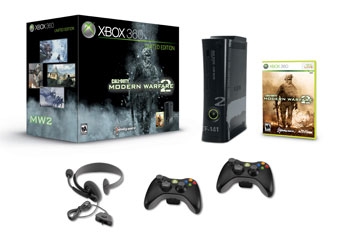 Does a Modern Warfare 2 bundle not thrill you? Maybe you would prefer something a little more Halo? Well, if you live in PAL regions like the UK or Europe, the following Halo megabundle may be of interest to you...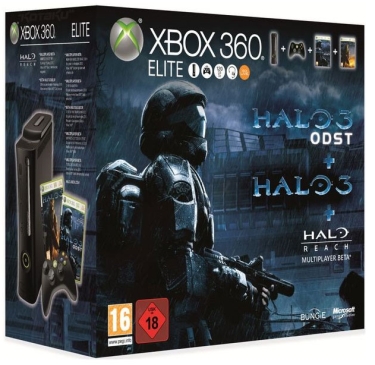 The bundle will contain a standard 120GB Xbox 360 Elite console, a wireless controller and copies of
Halo 3
and
Halo 3: ODST
. It will also include access to the
Halo: Reach
multiplayer beta. Microsoft has not announced when, or if, this bundle will reach American shores. But come on, it's Halo, of course it'll come to America.
We'll have more soon.