Specials: Mario leads the way in our climb to 2010's Top 40 Games. He's join by Tiger Woods, Transformers: War For Cybertron, A World of Keflings, Yakuza 3.
Top Games of 2010:
Top 1-5 | Top 6-10 | Top 11-15 | Top 16-20 | Top 21-25 | Top 26-30 | Top 31-35 | /a href="http://www.gamingtarget.com/article.php?artid=12235">Top 36-40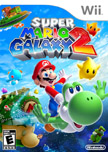 Super Mario Galaxy 2
Platforms:
Wii
Publisher:
Nintendo
Developer
Nintendo
Release Date:
May 23, 2010
Since the days of the Nintendo 64, Nintendo has limited Mario's platforming appearances to one per console. Super Mario Galaxy 2 is the plumber's third starring role on the Wii and each game has proven itself better than the last. Come fly with me from galaxy to galaxy in one of the greatest Mario games yet. - Gaming Target Staff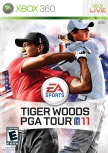 Tiger Woods PGA Tour 11
Platforms:
PS3, Xbox 360
Publisher:
EA Sports
Developer
EA Tiburon
Release Date:
June 8, 2010
"It's a golf game. There's very little you can do to make it awful or incredible, but this latest installment in the Tiger line found a way to improve realism and enjoyment in a product that will be subject to its most intense scrutiny to date. The online play features for [Xbox Live/PSN] promise to make this an even bigger success with much more replay potential than I ever could have expected from a golf game.
" - Charlie Biscotto
Read the full Tiger Woods PGA Tour 11 review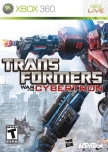 Transformers: War For Cybertron
Platforms:
PS3, Xbox 360
Publisher:
Activision
Developer
High Moon Studios
Release Date:
June 22, 2010
"Transformers: War For Cybertron is damn near everything I would have asked for from a Transformers video game. High Moon Studios managed to create a living & breathing world ? I know, kind of ironic for a game about robots, isn't it ? that did justice to the source material. In fact, where the original cartoon doesn't stand up to the test of time, this game will. War For Cybertron draws inspiration from many other successful games to create an experience that is solid when you play it by yourself but even better when you play with some friends." - Kyle Williams
Read the full Transformers: War For Cybertron review

A World of Keflings
Platforms:
Xbox 360 (XBLA)
Publisher:
Microsoft Game Studios
Developer
Ninja Bee
Release Date:
December 22, 2010
"A World of Keflings is a great improvement over the original game. There is more to do, more to see, and it's all easier to do in general. The characters are often funny, and creating buildings is a continuously rewarding experience; however, without any kind of real conflict or even a timer of some kind, it can become a bit dull. That's OK, though, because Keflings - with its relaxing classical guitar and cordial inhabitants -- is really meant to just be a pleasant, relaxing experience. You create the machine and then you watch it work, and in the end, it's all worth it." - Kyle Hilliard
Read the full A World of Keflings review

Yakuza 3
Platforms:
PS3
Publisher:
Sega
Developer
Sega
Release Date:
March 9, 2010
"Yakuza 3 is yet another great entry into one of the least appreciated ?big name? game franchises outside Japan. The sales-versus-quality ratio is way out of whack, and it's likely this game will continue the tradition of being almost completely ignored by anyone who isn't already a fan of the series. That's a real shame, as the series continues to be entertaining from beginning to end, offering stories full of drama and mystery, an insane amount of potential adventures, and top-notch battle mechanics that let you pound enemies in a wide variety of ways. Who needs guns when you have the ability to pick up a dude by his legs and throw him against a wall?" - Adam Woolcott
Read the full Yakuza 3 review
Top Games of 2010:
Top 1-5 | Top 6-10 | Top 11-15 | Top 16-20 | Top 21-25 | Top 26-30 | Top 31-35 | /a href="http://www.gamingtarget.com/article.php?artid=12235">Top 36-40