News: Activision gives us our first look at Ascension, the new zombie level within the first Call of Duty: Black Ops DLC.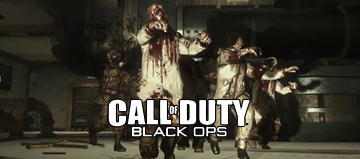 Last week, Activision announced the first details about Call of Duty: Black Ops - First Strike in an online video featuring members of Treyarch. Now, we are getting a closer look at all five maps included in the DLC thanks to a full gameplay trailer that once again features music from The Rolling Stones.



Seen in the newly released trailer are multiplayer maps Kowloon, Discovery, Berlin Wall and Stadium. New to our eyes is the zombie level, Ascension. All five maps are coming to Xbox 360 on February 1, with a subsequent release on the PS3 and PC at an unspecified date.