News: Going together perfectly with the four new multiplayer maps on Xbox 360, Call of Duty: Black Ops is in the midst of a double XP weekend.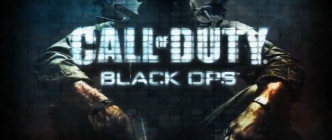 As if there wasn't enough reason to return to the battlefield this weekend thanks to the First Strike DLC, CoD: Black Ops will be having a double XP weekend starting right...now. Activision just flipped the switch at 10:00 AM, allowing you to earn twice as much experience on any of the maps.
This is perfect timing if you're an owner of the Xbox 360 version of Call of Duty: Black Ops. The multiplayer maps Berlin Wall, Discovery, Kowloon and Stadium premiered on Tuesday along with the new zombie level Ascension.
Of course, the new First Strike DLC is currently exclusive to Xbox 360 and there's no PC or PS3 release date for the $15 map pack. Still, the XP weekend spans all three systems, so enjoy getting back onto the Black Ops battlefield until double XP ends at 8:00 AM Pacific on Monday, February 7.