PSN News: PlayStation Network outage to end after more than a month of being down.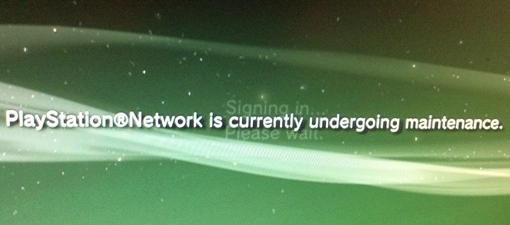 PSN will be back online in Asia tomorrow, May 28, meaning PS3 and PSP gamers in Japan, South Korea, Taiwan, Hong Kong, Thailand, Singapore, Indonesia and Malaysia will finally be able to sign into the network after an unprecedented 38-day outage. The online service was made available again in North America and every other continent on night of May 14, making it a just-as-painful 25-day outage.




The

government of Japan

prevented Sony from relaunching PSN in Asia earlier in the month because of compliance concerns, saying that Sony had to prove that its security was top-notch and provide more details on the hacker-spurred breach. Of course, the servers located in Japan are also used for online gaming in neighboring countries South Korea, Taiwan, Hong Kong, Thailand, Singapore. Gamers there have remained offline by association and not because of

their

government's concerns.

Seeing how Japan is ahead of us by 15 time zones, that "tomorrow" status means that the hour is

almost

upon gamers in Asia. Just don't expect the PlayStation Store to be back up along with online gaming. That's not scheduled to reappear until the end of the month - which is next week.