Pikmin 3 News: Pikmin 3 doesn't look as if it'll come out for Wii, but the Wii U, which is set to release in 2012.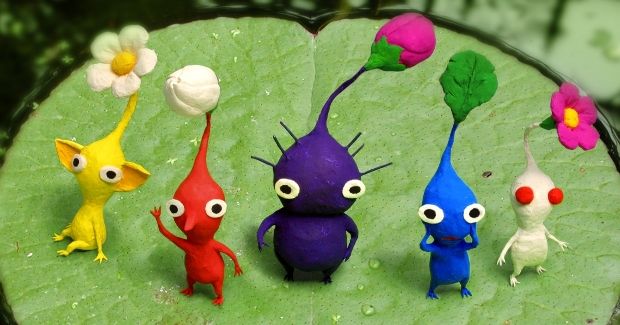 Pikmin, another fan-favorite Nintendo franchise, is all but confirmed for the new Nintendo Wii U system, which was revealed at E3 2011. Legendary designer Shigeru Miyamoto told the crowd at his during his annual E3 roundtable talk that Pikmin 3 has been in development for some time for Wii and is now being moved over to the Wii U.

?We really did want to release Pikmin this year.? Miyamoto said, referring to Pikmin's 10th anniversary. ?However, as we've been working on the Wii U hardware, I've been getting the feeling I wanted to see Pikmin there instead [of on Wii].?



Pikmin was a launch title for the Nintendo Gamecube in 2001 and was followed up by Pikmin 2 in 2004. Both were ported to the Wii with support for the new system's unique control set in 2009 as part of the New Play Control! series. Other notable titles ported over like so were Metroid Prime and Donkey Kong Jungle Beat. Ever Since the two Pikmin titles were ported, Nintendo fans have been eagerly waiting for official word on a release date for Pikmin 3. It is now looking increasingly likely that this will be around the launch of the Wii U in 2012.

Pikmin 3 adds its name to the growing list of suggested Wii U launch games that will likely include a new Super Smash Bros. game, LEGO City Stories, Batman: Arkham City, Assassin's Creed: Revelations and Darksiders 2. Nintendo has yet to confirm a definite release for the Wii U but mentioned a mid-2012 time frame.