Guitar Hero News: Activision Blizzard CEO Bobby Kotick blames a lack of nourishment and care for Guitar Hero's failure.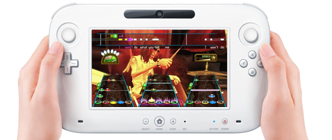 Guitar Hero went on hiatus in February of this year when publisher Activision announced that its successful, but, as of late, oversaturated music series wouldn't see a release in 2011. The same "time out" was given to the company's annual Tony Hawk games, which have been releasing every year since 1999.



Guitar Hero will have an encore, however, according to a

Forbes interview

with Activision Blizzard CEO Bobby Kotick. The man behind the world's largest video game company also gave some interesting insight into why the Guitar Hero franchise became stale after being scooped up following the purchase of license-holder RedOctane.

"It was the double whammy of DJ Hero was unsuccessful, and then Guitar Hero became unsuccessful because it didn't have any nourishment and care." Kotick explains in the four-page interview. "So we made what I think was exactly the right decision last year. We said you know what, we need to regain our audience interest, and we really need to deliver inspired innovation. So we're going to take the products out of the market, and we're not going to tell anybody what we're doing for awhile, but we're going to stop selling Guitar Hero altogether."

Kotick didn't reveal any gameplay details regarding the inspired innovation to come, but he did recognize that new developers were going to be part of the series' re-imagining. "And then we're going to go back to the studios and we're going to use new studios and reinvent Guitar Hero. And so that's what we're doing with it now."

In just five years, there were

24 Guitar Hero games

and spin-offs if you count the iPhone and Android entries and include the two DJ Hero titles. When the series came crashing down in February, former RedOctane CEO Kelly Sumner claimed that Activision ?tried to get too much out of the franchise too quickly. They abused it.?

Sumner also suggested that ?there's no reason why Guitar Hero cannot continue. It's a great product." It looks like that will be happening if not this console generation, then the next.