News: PS3 firmware 3.70 has been released, but its core features only matter to paying PS Plus members.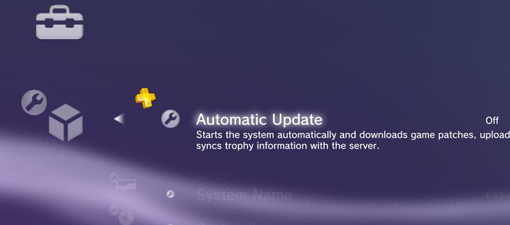 You can download PS3 update 3.70, but unless you're a PlayStation Plus subscriber ponying up $50 a year, this latest firmware might not have a big impact on your system. It's highlights include auto-uploading of game saves as a back up and Trophy syncing that occurs at the time of Auto Download. Seeing how could saves are one of the benefits of being a paying member of the PlayStation Plus service, that means that generic (read: most) PS3 gamers aren't going to be able to access this convenient ?plus.?



PS3 update 3.70 also adds a recommendation function for PlayStation Store items so that you can encourage your friends to download specific PS Store games, movies, etc. There's a new XMB category as well: TV/Video Service. Given the growing number of options available, Sony decided to list video download separately from streaming services such as Netflix, Hulu and MLB.TV. Finally, the company continues its 3D push, making 3D video compatible with Java-based special features and loseless audio as well as supporting 3D digital photos (MPO format) via XMB category Photo Gallery app.

This firmware's auto-uploading and trophy syncing may be out of reach for most PS3 gamers. But the other features, while more minor, are certainly not a minus for non-PS Plus members.