Rage HD Free News: Rage HD is free in the Apple iTunes App Store until next Thursday, so download the game from the legendary developers of Doom and Quake right now.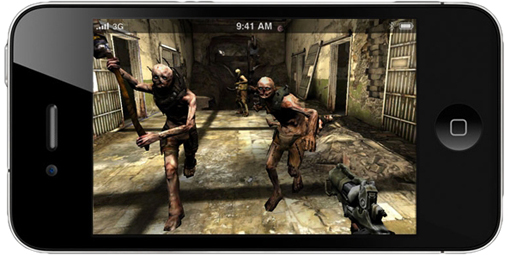 Rage HD, the iPhone first-person shooter from famed developer id Software (Doom, Quake), was well-priced in the iTunes App Store when it launched for $2. Now, the game is even better priced: It's free.



This on-rails, post-apocalyptic shooter is

free for the next week

because, according to id parent company Bethesda Software, Rage's Facebook page hit 100,000 ?Likes.? The real intention is no doubt to hype the October 4-bound retail release of Rage on the PC, Xbox 360 and PS3. Of course, this promotion ends well before the bigger Rage's October 4 release date, so be sure to

download Rage HD

onto your iPhone and all of your iOS devices before the August 25 12:01 am end time.

Here's a trailer of Rage HD on the iPhone just in case you're still on the fence about downloading a

free

, John Carmack produced game!