Kinect Games News: Get both Kinect Adventures and Child of Eden for free when you buy one of these limited Kinect Sensor bundles.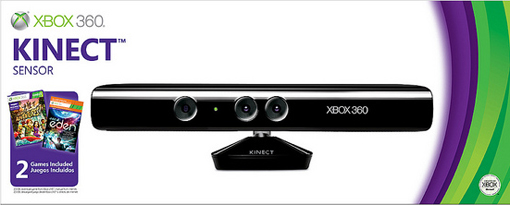 A free copy of Child of Eden is Microsoft's pitch to millions of Xbox 360 gamers who have yet to connect with its ironically named motion controller, Kinect. The critically acclaimed game has been added to the $150 Kinect Sensor bundle via a downloadable code and is in an addition to the bundle's existing bonus game, Kinect Adventures, not a replacement.



The well-received Child of Eden costs $50 alone, so this represents a good deal for gamers who have been holding out on controller-free gaming. And with upcoming hardcore games like Forza Motorsport 4 and Mass Effect 3 taking advantage of the device's voice control abilities, this may be the ideal time to take advantage of a Kinect deal. Unfortunately for those living in Japan, this offer doesn't apply, as Child of Eden has yet to release in that region of the world.

Microsoft says that there will be limited quantities of this dual-game Kinect Sensor bundle, so be more on the ball about this deal than you were about that $99 HP TouchPad you missed out on.