News: The "mobile devices" weren't listed, but iPhones and Androids are prime suspects, fingers crossed.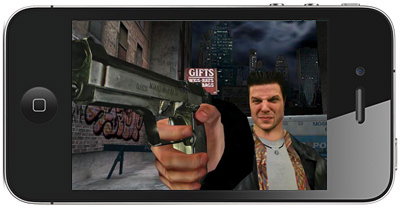 Can you believe that the original Max Payne is now ten years old? You know what that means, don't you? It's making the natural PC-to-mobile transition that like so many older titles out there. But this beloved noir-style third-person shooter defined the proper way to make a game with a graphic novel presentation, so we're actually looking forward to its re-release on the unnamed "mobile devices."



Rockstar Games is being a little ambiguous about what "mobile devices" means, but iPhones, Androids, and Xperia Plays remain prime suspects due to their capabilities and share of the mobile gaming market. As such, the company is promising HD graphics and high-resolution textures "taking full advantage of the latest mobile technologies, including incredibly customizable controls."

Max Payne Mobile is scheduled to be come out this fall and seems like a giant effort to hype the March 2012 release of Max Payne 3 on Xbox 360, PS3 and the PC. Hopefully that means we'll see a low pricepoint for the mobile re-release Max Payne.