Xbox 360 News: Xbox 360 fans know Twisted Pixel as the company behind The Maw, Comic Jumper, ?Splosion Man and, most recently, Gunstringer on XBLA.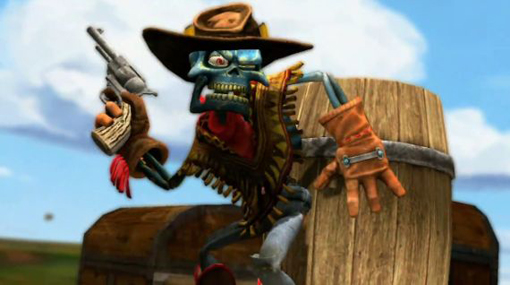 Pretty much reinforcing what people already thought, Microsoft announced this morning that has bought Twisted Pixel Games, the Xbox Live Arcade developer behind hits like The Maw, ?Splosion Man and, most recently, Xbox 360 title Gunstringer.



?It is really exciting for us to solidify our long-standing relationship with Microsoft Studios,? said Twisted Pixel CEO Michael Wilford, ?who we consider to be the leader in digital distribution and creating new innovations in gaming like Xbox Live and Kinect.? True to the word, Wildford's studio just put out Gunstringer, which is a Kinect-required action game for Xbox 360.

Twisted Pixel Games began as an independent game developer in 2006 and has, so far only released games on XBLA starting. This further ensures that the Texas-based company only develop games for Microsoft systems now and in the future. Twisted Pixel joins other in-house first-party developers at Microsoft: Rare, BigPark, Good Science Studio, Lionhead Studios, Turn 10 Studios, Xbox Live Productions and 343 Industries.