GTA III App News: GTA III is coming to your iPhone, iPad and Android devices just in time for the landmark game's anniversary.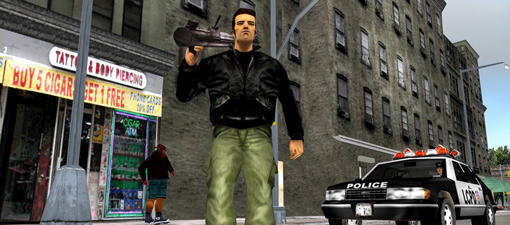 A decade after Grand Theft Auto III came to PS2 and changed the world of sandbox games forever, Rockstar Games announces a mobile version of the open-world classic. Starting on October 22, which is ten years to the day, GTA III will be available on both iOS and Android.



"Grand Theft Auto III showed us the potential of open world games," said Sam Houser, Founder of Rockstar Games. "It helped set the vision for the company, and we have been expanding on those possibilities with every game ever since."

Better yet, if you can't wait, you can always go hands-on with the bite-sized version of GTA III at New York Comic Con. That expo runs from October 14-16 and Rockstar Games promises to offer fans a chance to win prizes if they show up in person. Alternatively, Rockstar Social Club members can enter to win one of three Claude action figures now through October 16 at the

Rockstar Games Social Club

.

Don't worry, though. It's possible to purchase the winnable merchandise at the newly relaunched

RockStar Games Warehouse

. You just can't use the "R2, R2, L1, L1, Left, Down, Right, Up, Left, Down, Right, Up" cheat code to magically make more money.