Previews: High impact, high octane, and you can almost smell the sweat and latex.
Last year, THQ and Yukes introduced two very much-appreciated game modes in WWE: Smackdown vs. Raw 2011: Universe and Road to Wrestlemania. Though the modes weren't without their flaws, the promise they showed gave longtime fans hope for the future. After getting a look at how both have been revamped and retooled for this year's WWE ?12, it's clear that Yukes has heard the fans, and wants to give them the game they've all been asking for.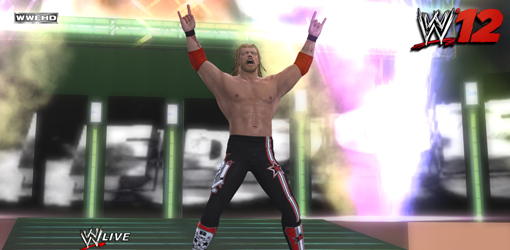 Wrestlemania is the ultimate wrestling event. There's no single moment with more spectacle, bigger matches, or more fan frenzy than the WWE's annual pay-per-view extravaganza. While last year's version of the game mode, players had to choose one of three different wrestlers, and play through his journey to Wrestlemania. This time around, Road to Wrestlemania has one lengthy narrative featuring three different characters. Over the course of 18 months, players will assume the roles of a villain (Sheamus), an outsider (HHH), and a hero (a created superstar). Each story runs back-to-back, with a unique spin on the Wrestlemania experience for each wrestler. We got to see snippets of all three stories, and how they'll interconnect with one another. Without going into much detail, the 10-12 hours you'll spend with the mode is full of the twists and turns that make the real deal so enjoyable to watch.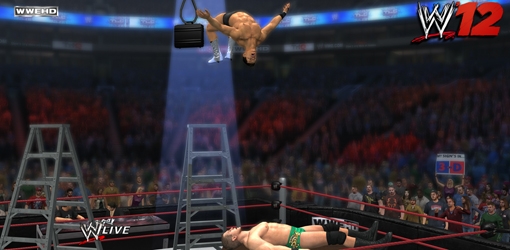 I got a little hands-on time with the mode, and started Sheamus' storyline. Last year's RtW was a fairly basic affair when it came to match types. The focus was much more on providing a story, so the in-ring action was rather limited. Conscious of how little variety there was in SvR 2011, Yukes has put a bit more emphasis on the action this time around. Instead of just going match to match, there will actually be specific objectives for players to complete. At the onset, the objectives seem rather simple, like beating an opponent until you can perform a finisher on the Titantron. Hopefully there will be some more complex challenges put before players as the story progresses, but in my limited time, I only got to see very early on in the mode. There's a lot of promise here as Yukes has taken some necessary steps to improve what is effectively WWE ?12's campaign/story.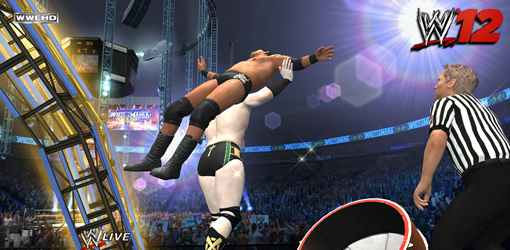 For fans all about creating their own storylines and rivalries, Universe 2.0 has been given a bit of an overhaul as well. What remains the same is the way Universe is the overarching quick-play mode where matches are already set up according to the WWE calendar. It's still completely customizable, from which wrestlers appear on which roster, what shows they can appear on, and who will be fighting on a given night. The entire roster can also be swapped out for all created players, if you so desire, and you can now create shows and hold your own WWE draft. There are going to be more than 20 different belts you can assign for certain titles, and you'll be able to choose from over 70 unique names for groups/tag teams that the announcers will use.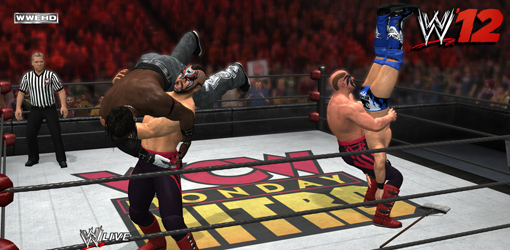 The biggest additions are the new momentum meter, and the ability to interfere in a match being played by the computer. Momentum is a huge part of wrestling, and having it swing your way can make a huge difference. Now winning and losing streaks can affect a wrestler's stats positively or negatively, and they'll perform accordingly the next time out. It's interesting to see that Yukes is implementing the hot/cold streaks mechanics that so many other sports titles are using now, and that it works just as effectively. Even though last year's SvR title did have computer interference, users couldn't interfere in a match to create some heat. Now players can jump into the fray, and cause chaos for the opponents in the ring, which will set up new matches in the subsequent weeks. The way Universe 2.0 is able to interpret the results of a match shines through, and it almost makes a better promoter than Vince himself.