PS3, Xbox 360, Wii News: Watch the YouTube launch trailer of Rayman Origins before its Nov. 15 release date.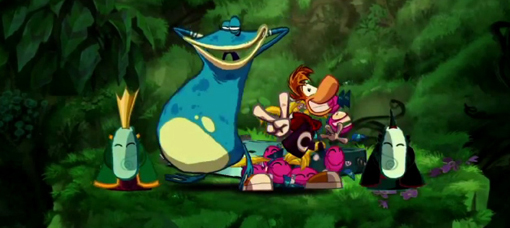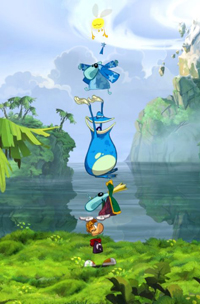 Rayman Origins releases for PS3, Xbox 360 and Wii next week, so just in case you haven't thought about Ubisoft's armless and legless character since his debut on PlayStation sixteen years ago, you can watch the YouTube trailer for a humorous reminder. The minute-and-a-half video has a funny announcer boasting about the need for a hero, then cutting to a lazy-looking Rayman and three co-op partners while ending the boisterous sentence with ?but sometimes you've got to take what you can get.?



The Rayman Origins trailer proceeds to demo side-scrolling gameplay levels with fantastic hand-drawn graphics that, while 2D, appear to be popping off the screen in 3D. The excellent shading of the graphics makes it rival anything we've seen from the 2D platforming genre, giving it a 1-UP over New Super Mario Bros. Wii. Best of all, this final launch video of Rayman Origins demos four-player co-op multiplayer. Instead of Luigi and a pair of Toads, Rayman is joined by his friend Globox and two teensies.

With a November 15 release date, Rayman Origins hits store shelves during a busy time of the year and, worse, multiple games are coming out that very day. It's being flanked by Halo: Combat Evolved Anniversary, The Legend and Zelda: Skyward Sword, Assassin's Creed Revelations, Saint's Row: The Third, Ultimate MvC3 and Need for Speed: The Run.

However, Rayman Origins is already getting very positive pre-release review scores as you can see by the end of the trailer (we'll have a Rayman Origins review soon), so hopefully the platform hero that nobody want won't get lost in the shuffle. The demo that become available on Xbox 360 yesterday and is arriving on PS3 today may help matters. He desperately needs your money to afford new arms and legs.