PS3, Xbox 360, Wii News: With Rayman Origins' impending release date, Ubisoft is allowing you to demo three maps on Xbox 360, PS3. Sorry Wii owners, no demo for you.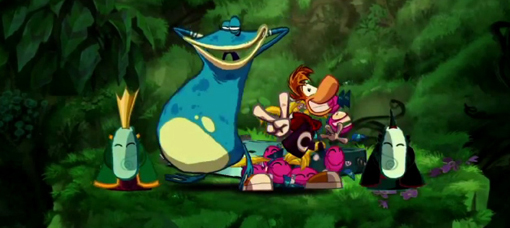 Ready to play Rayman Origins this week, but bummed that the release date isn't until November 15? Ubisoft has the answer to your prayers waiting for you on Xbox Live and PSN. The France-based video game publisher just released a demo of the game for Xbox 360 and PS3. Sadly for Wii platform fans, a demo has been announced for the Nintendo console. You'll just have to wait until Rayman Origins releases next week.

For everyone else, however, the demo includes three maps from the Jungle, Food and Ocean worlds. In the process, you'll collect nine Electroons, unlock new costumes and experience a stunning-looking hand-drawn platform game. While it's a 2D throwback, the hand-drawn graphics look as if they're popping off the screen, allowing Rayman and its four-player co-op to rival the likes of Super Mario Bros. Wii. And because it's on three platforms instead of one, it certainly has an opportunity to do just that.

If you download the demo before the Rayman Origins release date next week, let us know how it is in the comments below. If you don't, be sure to check out the Rayman Origins launch trailer to see what the final game will look like on the Xbox 360, PS3 and Wii.