News: Tomorrow night's Spike Video Game Awards will likely set the stage for the return of the Tony Hawk video game series, tweets the pro skater.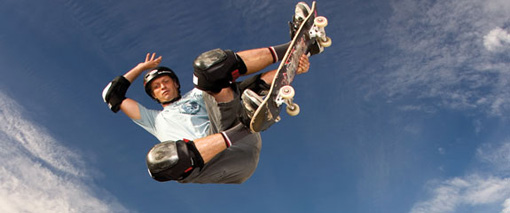 There's a good chance that you haven't played a Tony Hawk video game in a while; the Ride/Shred titles sent the pro skating series off into a new peripheral-based direction and the last controller-based game was Tony Hawk's Proving Ground, which came out in 2007. The derth of vert is about to end this weekend, however. An announcement about a new Tony Hawk game is set to take place at tomorrow night's Video Game Awards here in Los Angeles.

?I'll be announcing the upcoming release of something new on Sat; the same day as the Spike Video Game Awards. Coincidence? I think not,? tweeted Tony Hawk this week.

The Spike VGAs typically host a half dozen video game announcements and roughly the same number of debut trailers. In addition to featuring the Tony Hawk news, the awards show also promises a new game from Bioware, a unique IP from Epic Games and an Alan Wake XBLA game. There may be even more surprises sprinkled throughout the VGAs, just to keep you watching the entire two hours.