Nexuiz News: THQ announces that this CryENGINE-powered first-person shooter has a February 29 release date.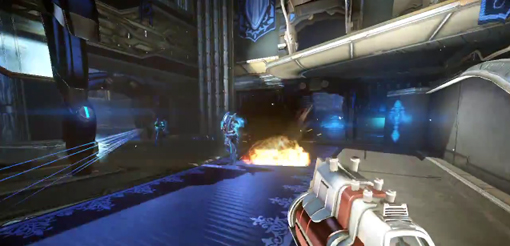 Nexuiz, THQ's update to the free, open-source and Quake-inspired FPS from 2005, is coming to Xbox Live Arcade on February 29. This release date means that the Arena FPS game will hit the Marketplace right in the middle of Microsoft's ?House Party? season of XBLA content. And because the highly promoted ?House Party? games are all XBLA exclusives or timed exclusives, Nexuiz won't make its way to the PS3 and PC until a later, unspecified spring release date.

The original, Alientrap-developed Nexuiz was freeware on the PC. Seven years later, however, console gamers can expect to pay 800 Microsoft points, or $10, for the re-imagined version by IllFonic, the new Denver-based developer. With gameplay that's just as fast-paced, but a modern look that fits into the current generation, this battle could be worth your ten bucks, even if it's a 100% price increase.

Check out the Nexuiz gameplay trailer below and stay tuned for more coverage as we approach the February 29 XBLA release date.