Family Guy Game News: A new Family Guy video game was announced today, likely to be on Xbox 360 and PS3 with a September 25 release date.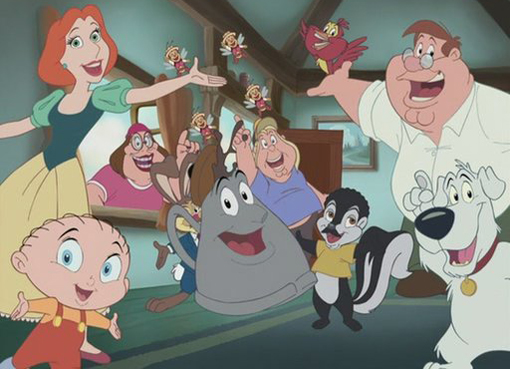 Lucky there's still a chance for a good Family Guy video game. While the first attempt to turn the hit cartoon show into a console game didn't go well and couldn't score above a 53 average on MetaCritic, Fox and (this time) Activision are giving the license a redraw. Family Guy: Back to the Multiverse was officially announced today after a weekend of rumors spurred by a leaked Amazon.com listing.

This morning's official press release actually contained less information than the premature unofficial Amazon listing. Fox simply said that Family Guy: Back to the Multiverse is ?coming to gaming consoles this fall.? Amazon, on the other hand, pegged the Family Guy: Back to the Multiverse fall release date as September 25 and the ambiguous ?gaming consoles? as Xbox 360 and PS3. The online retailer even posted some temporary box art. Of course, the Amazon release date and console listing for Family Guy: Back to the Multiverse could be a placeholder. However, they got the name of the game correct even before that was known.

Beyond the press release and early Amazon listing, we know that the game will be heavily influenced by the 2009 episode of the same name (pictured above). Family Guy: Back to the Multiverse will also be an ?uncensored video game,? according to David Oxford, Executive Vice President, Activision. ?Anyone who watches the show will appreciate how much we have adhered to its rich and twisted universe and characters.?

Family Guy: Back to the Multiverse could bring needed relief to fans of the Quahog-based cartoon, with the original Family Guy video game on PS2, Xbox and PSP being universally panned when it released in 2006 and Family Guy Online still in beta. We'll let you know how the game turns out when it releases this fall.