Epic Mickey 2 News: Designer Warren Spector sheds light on the inspirations of Disney Epic Mickey 2 in this five-minute YouTube trailer.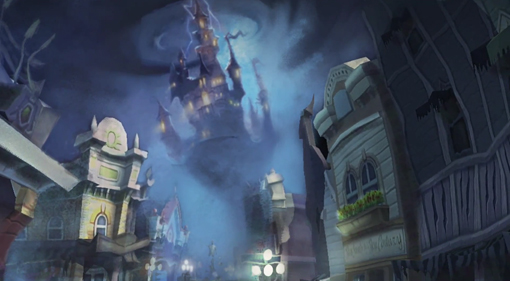 Disney Epic Mickey 2: The Power of Two combines the powers of a paintbrush-wielding Mickey Mouse and a remote control-holding Oswald the Lucky Rabbit. It also combines inspirations from real-world Disney theme park rides and the fictional Wasteland video game environment. In the latest behind-the-scenes Epic Mickey 2 trailer uploaded to YouTube, Junction Point Studios creative director and legendary video game designer Warren Spector takes a look at the "Disneyland-scape" for a full five minutes.



"Disneyland is kind of the foundation for everything in the game," Spector says in this behind-the-scenes trailer. "Finding a place that everyone knows, everyone understands, everyone been to and has feelings about; that was really important to me. We sort of suck people in with the familiar and turn everything upside down.?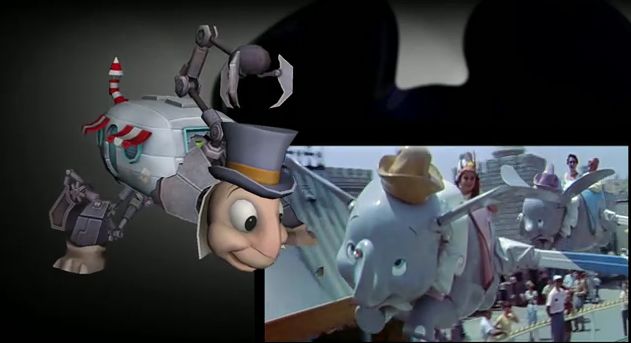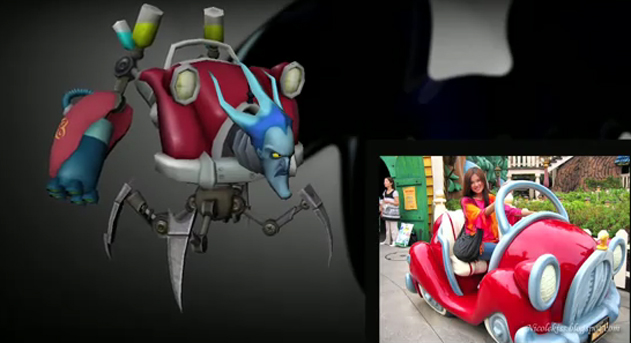 Wasteland in Epic Mickey 2 will be full of Disney inspirations, including rejected cartoon characters, rides animatronics, shops, etc. You'll also see familiar, but warped areas - iconic Main Street USA is twisted into Mean Street USA, Tomorrowland rides inspire the look of the beetleworx enemies (see above), and Gremlin Village take cues from It's a Small World. Small World even provides the foundation for the game's first boss monster, the ride's memorable clock tower that hangs over the entrance. "I looked at that thing at Disneyland," Spector notes in the trailer, "That thing has to come to life!"
"I hope [Wasteland is] recognizable, but different; familiar, yet strange; funny, but kind of sad in its own way - I want players to feel that whole range of emotions," Spector says, laying out the feelings you can expect while exploring Epic Mickey 2's environments. "Disney fans, I think, are going to have a blast."