LEGO Batman 2 Trailer News: There's just as much fun activity in Gotham City as there is crime. Watch the video of all that can happen in LEGO Batman 2 on Xbox 360, PS3 and Wii.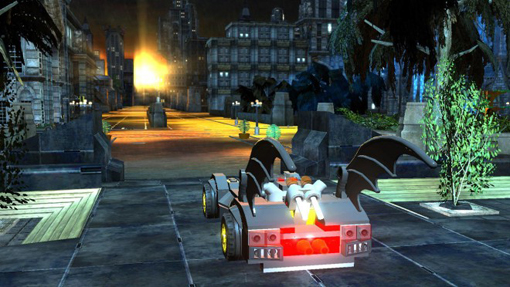 The levels in LEGO Batman 2 are going to be as dynamic and the Dynamic Duo, Batman and Robin. That's because the crime-fighting pair, along with over 50 other playable superheroes characters in LEGO Batman 2 are going to be able to explore an open-world version of Gotham City when the game comes out next month. To help demo what can happen in this latest LEGO superhero game, Warner Bros. uploaded a trailer to YouTube that gives you a peek at what to expect from LEGO Batman 2: DC Superheroes.



The minute-and-a-half trailer the 500 square miles of block-shaped superheroes, villains, gadgets, vehicles and quests. Among of favorites from this like are the gadgets - Batman has a treasure trove of LEGO-like accessories (except these accessories you won't lose in the carpet within 5 minutes), making The Dark Knight the ideal superhero to helm a LEGO game above someone like Superman.

This LEGO Batman 2 trailer is also filled with cute dialogue like, Batman exclaiming, ?We have to stop them,? and Superman replying with ?You think?? Finally, we noticed that after this line, the iconic Batman music starts playing, and really we can't wait for that. If this trailer is a sign of things to come, LEGO Batman 2 will have memorable orchestra music to back up its open-world, beat-em-up gameplay.