XCOM Enemy Unknown News: There's a new XCOM: Enemy Unknown trailer in addition to a release date for this highly-anticipated PC action-strategy game.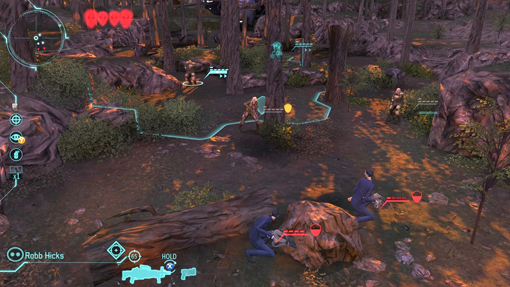 The XCOM: Enemy Unknown release date has jumped ahead of its first-person shooter spin-off, XCOM, thanks to an October 9 release date here in North America. Three days later, XCOM will release in Europe on October 12. All of this is surprising (and somewhat confusing) because the FPS reboot was supposed to launch ahead of the Enemy Unknown strategy game. After all, XCOM, the first-person shooter, was announced at E3 2010, while XCOM: Enemy Unknown, the strategy remake, didn't get an official reveal until January 5, 2012.



2K Games didn't give much insight into the release date flip-flop, instead saying, ?As we reimagine XCOM, one of our goals is to evolve the experience while recognizing what made X-COM one of the greatest PC games to date.? 2K Senior VP of Marketing Sarah Anderson went on to say ?It's important to create an experience that is appealing to both existing fans and newcomers to the world of XCOM, which is what we're doing with XCOM: Enemy Unknown.?

XCOM: Enemy Unknown, despite only being revealed earlier this year, isn't going to be rushed in order to make its new October 9 release date. The game has actually been in development since 2008. Four years is nothing, though. XCOM fans have been waiting a decade and a half for another true XCOM strategy game.

?XCOM: Enemy Unknown is the answer to the 15-year craving that X-COM fans have been experiencing,? said Steve Martin, president of developer Firaxis Games. ?We wanted to find a special way to honor these die-hard fans, and the special edition and Elite Soldier Pack are just the way to do it.?

Below, you can watch the behind-the-scenes trailer of other members of the Firaxis Games team walkthrough XCOM: Enemy Unknown. Enjoy the tour of XCOM: Enemy Unknown by clicking on the embedded YouTube video below.