Amazing Spider-Man Game News: The latest Amazing Spider-Man: The Video Game trailer has the first-ever footage of Web Rush, a unique point-A-to-B move on Xbox 360, PS3, PC and Wii.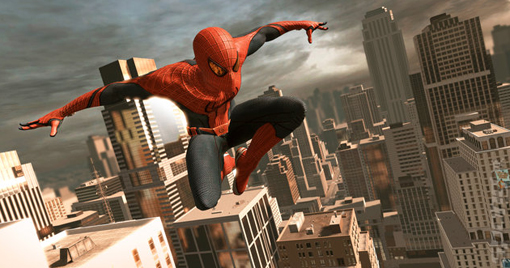 The acrobatic moves found in The Amazing Spider-Man: The Video Game are being demoed in YouTube videos, the latest showing off Spider-Man's Web Rush move. Because the game's developer, Beenox, is finally giving the superhero an open-world environment to websling around in, Web Rush is essential for rapidly moving through NYC while everything else in the level is slowed down. You can literally go a city block in a New York second.



The first-ever footage of Web Rush also shows off various situations in which the move comes in handy during gameplay missions. ?Web Rush allows you to slow down time and make strategic choices on-the-fly about your next move,? Executive Producer of The Amazing Spider-Man: The Video Game, Brant Nichols says in the trailer. ?Choose how to approach your missions: in a stealthier way by hiding and taking down enemies from the shadows, or by jumping straight into the fray with a unique acrobatic style.?

This ultra-quick point-A-to-B way of moving around an open-world level gives Spider-Man a tactical advantage, especially when battling the larger enemies that are found within The Amazing Spider-Man the game. ?Against bosses, [it gives] you the power to fight, move and dodge like never before.?

Beenox is confident that the Web Rush seen in this Amazing Spider-Man game trailer reflects what Marvel's webcrawling, agility-focused superhero is all about. We'll be the judges of that when the Amazing Spider-Man: The Game release date swings our way on June 29.