Amazing Spider-Man Game News: Amazing Spider-Man trailer on YouTube reveals the Xbox 360 and PS3 versions will have a Stan Lee cameo and playable character pre-order bonus.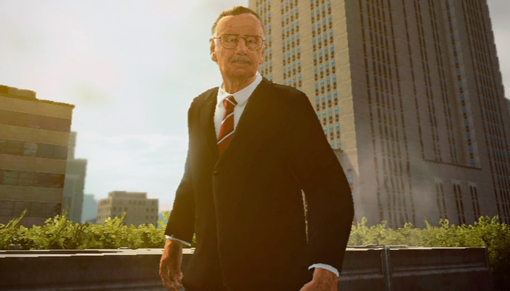 The Amazing Spider-Man for Xbox 360 and PS3 will feature Spider-Man co-creator Stan Lee as a playable character, according to a new trailer encouraging you to pre-order the game. The self-described ?king of cameos? will actually play himself in the Amazing Spider-Man game, not just some out-of-the-blue extra with one line. He'll also have ?just about all the powers that Spider-Man has! How cool is that?? he asks in the video.



The Amazing Spider-Man trailer demos some of his moves, as he collects script pages that he is worked on, as they get blown out of a window. In addition to chasing after the pages in collection-based, open-world gameplay, Stan Lee will be complete with cliched lines (we wouldn't have it any other way): ?What a rush!? and ?Don't try this at home kids!?

The Amazing Spider-Man release date is June 26 here in North America, so you have until then to pre-order the game to receive the 89-year-old comic book icon as a bonus. However, he'll only be coming to the Xbox 360 and PS3 versions of the game. PC, Wii, 3DS and Nintendo DS owners are out of luck when it comes to webslinging as Stan Lee in The Amazing Spider-Man.

Check out The Amazing Spider-Man trailer via YouTube featuring Stan Lee talking to you as if this was The Marvel Action Hour one more time.