Mike Tyson WWE 13 News: WWE ?13 will feature Mike Tyson as a playable wrestler in Xbox 360, PS3 and Wii game from THQ.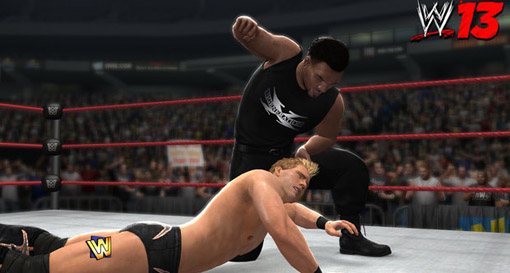 As you see in the trailer below, Mike Tyson is making a cameo, not in another Hangover movie, but in WWE ?13 on the Xbox 360, PS3 and Wii. The former heavyweight champ will be a playable wrestler in the game if you pre-order WWE 13 ahead of time through retailers like Amazon.



While the Mike Tyson WWE 13 trailer features the real-life, face-tattooed Mike Tyson we've gotten to know over the years, the actual gameplay will make available Iron Mike Tyson from his boxing hayday. He'll have hair and no tattoo monstrosity to speak out. At least, that's the impression we get from the quick gameplay footage of him in action. Most of the YouTube trailer is taken up by the current live-action Tyson and doesn't get to the good stuff until a minute in.

You'll be able to play as Mike Tyson in WWE 13 starting on October 30. That is, if you pre-order his bonus character before the WWE 13 release date.