LBP Karting News: LittleBigPlanet Karting beta registration for PS3 opened last week and, this week, the LBP Karting beta is already on the online starting line.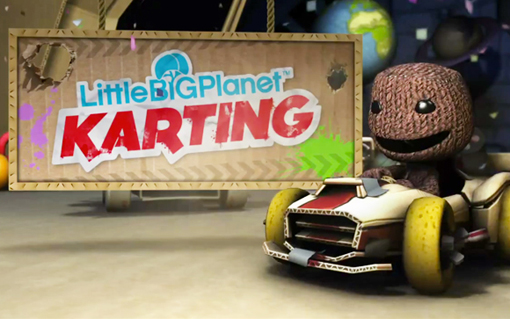 The LittleBigPlanet Karting beta for PS3 begins this week, Tuesday July 10. Registration for the LBP Karting beta codes is still open at Sony's website, but put the peddle to the metal. Beta invites have already been going out to a lucky select few Sackboy-loving PS3 owners.



?Those of you lucky enough to be selected will start receiving codes in the next couple of weeks,? said Sony San Diego Studio Associate Producer Jason Coker in an announcement on the PlayStation Blog. ?And we will be sending out vouchers to more people as the test continues through to Tuesday, July 31st.?

Testing out the creation tools for this ?create your own kart racer,? an even more select few got to visit Sony San Diego Studio and experiment with the LBP Karting tools pre beta. No beta LBP Karting codes were required for this prestigious access.

?At the end of the day, this level of interaction helps us make a better game.? said Coker in the same post. ?A good time was had by all, and the participants gave us invaluable feedback on some tweaks that will end up giving you all really great experience when LBP Karting hits store shelves later this year.?

Yes, despite the fact that the LittleBigPlanet Karting beta about to see a green light on Tuesday, there's still no checkered flag in the form of a LBP Karting release date. ?In 2012? is the only official release date, according to Sony reps. Interestingly, Sony's UK website lists a release date window of

between July and September

for the PS Vita version. That may be a mistake or may mean that LittleBigPlanet Karting is racing into stores hot and fast for PS3 and PS Vita.

We'll send out another reminder once the LittleBigPlanet beta starts on Tuesday. Just make sure you register for the beta ahead of time for a LBP Karting beta code.