God of War: Ascension News: God of War Ascension and Kratos return in two trailers for PS3. The videos are now on one page. Watch them and look for more updates soon.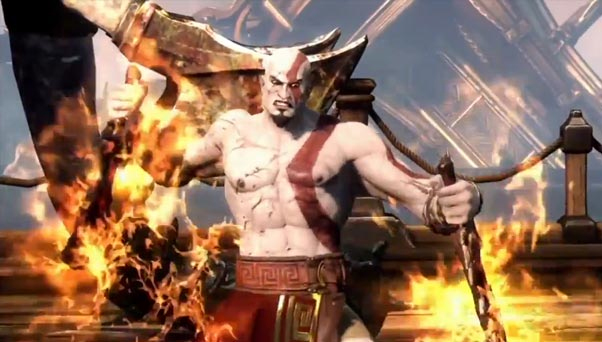 The God of War: Ascension trailers are all on one page on Gaming Target, finally giving you insight into the Kratos helmed single-player mode and Spartan online multiplayer mode the same page. The first GoW Ascension trailer, straight from YouTube, is more than eight minutes long. Its first five minutes feature all of the God of War gameplay staples we've come to know and love: wasting hordes of low-level enemies, platform jumping up scaffolding and pulling levers to progress to the next area.



Five minutes into this God of War: Ascension single-player trailer, however, you'll see Kratos take on a bunch of new, stronger enemies in a series of quick-time-event boss battles. There's some really fluid gameplay against a giant elephant boss starting at the 6:30 mark in the trailer.

Sony Santa Monica Studio is using the God of War 3 engine, but it's clearly been retooled to handle God of War: Ascensions superior graphics and smoother gameplay. That's what talent and an extra three years will get you.

The God of War: Ascension multiplayer trailer, meanwhile, takes on the biggest boss we've seen yet and jumps right into the gore by splitting the giant cyclope's jaw down the middle. This bloody arena combat multiplayer mode features eight online combatants and a host of new weapons for the Sony franchise.

Unfortunately, God of War: Ascension doesn't come out until next year, March, 12, 2013 to be precise. Between now and then, stay tuned to Gaming Target for more God of War: Ascension gameplay trailers.