Brave: The Video Game News: Scottish voice actress briefly talks about Brave: The Video Game in this YouTube video interview.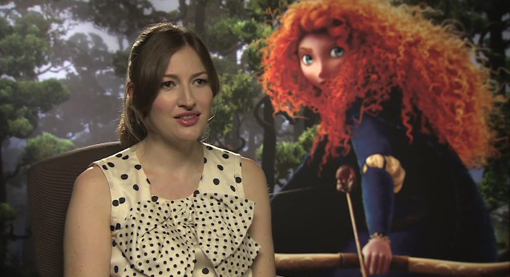 Brave: The Video Game released on the Xbox 360, PS3, PC, Wii and Nintendo DS alongside the Disney Pixar movie, so Disney Interactive Studios sent over a video interview via YouTube of actress Kelly Macdonald talking about your role in the movie and game. In this brief, minute-long video, Macdonald, who plays Merida in both the film and the video games, touches on her time recording for the game:



"When I got to record the video game sessions," Macdonald says of her time working on Brave The Video Game, "I was really thrilled. It was really enjoyable. I can't wait to play it." She also thinks that Brave: The Video Game will appeal to a universal audience. "Just because it's a female protagonist doesn't mean boys aren't going to be interested."

Yes, Lara Croft proved that a female protagonists could make it in the video game world, but there may have been one

or two

different reasons for that. See the rest of the very short video interview with Kelly Macdonald regarding Brave: The Video Game below.