CoD MW3 News: Call of Duty Modern Warfare 3 has you earning Double XP this weekend on the PS3, Xbox 360 and PC.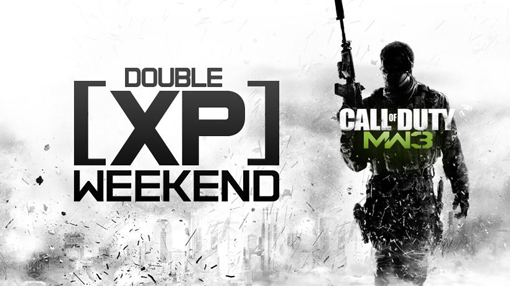 Call of Duty MW3 has players earning Double XP this weekend on the Xbox 360, PS3 and PC through Monday. This MW3 Double XP Weekend is in celebration of the latest content drop on Xbox 360 for paid CoD Elite members, with new maps multiplayer maps Terminal, Decommissioned and Offshore as well as a new Spec Ops mission called Vertigo. So far, this specific DLC is only out for Xbox 360, with a similar PS3 offering happening sometime in August, according to the CoD MW3 content calendar.



On PS3, meanwhile, CoD MW3 elite members are just getting the maps that their Xbox 360 counterparts have had for a month. They can look for ?new? Face-Off maps Vortex, U-Turn and Intersection and Spec Ops mission Arctic Recon.

The good news for everyone, including CoD MW3 PS3 and PC players, is that while the latest MW3 maps are only out for Xbox 360, all system owners can enjoy the Double XP Weekend now through Monday. Sometimes Activision limits Double XP to one system at a time, but this celebration is universal (universal unless, you know, you're on a Nintendo Wii).

Thankfully, this marks another weekend in which earning your way to prestige in MW3 will be a little bit easier over the next two days on all three systems. The previous CoD MW3 Double XP Weekend happened on the 4th of July holiday along with a half off DLC sale. Gaming Target will update you when more MW3 events occur.