OS X Mountain Lion News: Mac OS X Mountain Lion introduces Game Center and adds aerial combat game Sky Gamblers: Air Supremacy.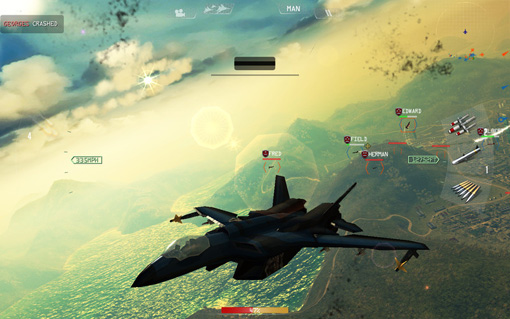 Mountain Lion made its way to Mac owners looking for the latest version of OS X and dogfighting game Sky Gamblers: Air Supremacy was riding along as its wingman. You may remember this aerial combat game from the press conference in which the new iPad was unveiled earlier this year. Now the campaign and up-to-eight-player multiplayer game is making the iOS to Mac App Store transition.

?When Sky Gamblers: Air Supremacy was released on iOS, we knew the team had created an experience that transcended mobile games and was an incredible and fun flight combat title for any platform,? says James Kucera, Head of Mobile at NAMCO BANDAI Games America Inc. ?We're excited to bring Air Supremacy to Mountain Lion so Mac and iOS gamers can experience head to head aerial combat.?

Interestingly, while the game will work with the previous version OS X (10.7 aka straight-up Lion), Namco says Sky Gamblers: Air Supremacy for Mac is enhanced for Mountain Lion so that it works with Apple's Game Center network. This allows Mac players to face off against players on the iPhone, iPad and iPod Touch. Not only is gaming on the improved on the Mac, it's spreading its video game reach to every other Apple device you own.

You can check out the six single-player game modes with 10 campaign missions as well as the aforementioned online multiplayer of Sky Gamblers: Air Supremacy right now. The game is available in the Mac App Store is $4.99 here. The iOS version is still available on the iPhone, iPad and iPod Touch for the same price here.