Sleeping Dogs PC News: The PC for Sleeping Dogs have been announced. Find out what you need to experience Sleeping Dogs and Hong Kong on your PC.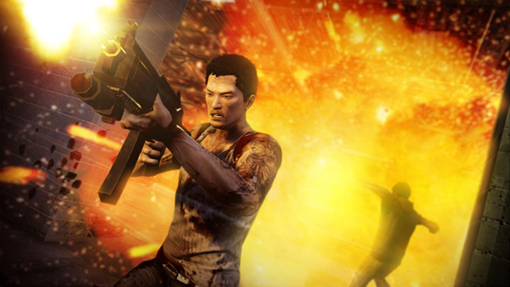 The Sleeping Dogs PC requirements have been announced. So while the Square Enix game will be released on the Xbox 360 and PS3 too, the PC version of Sleeping Dogs is set to have some additional bells and whistles though that the consoles versions wont.



The PC specs include high-resolution texture pack updates the game to a new level, bringing high detail and crisp clear rendering to everything from city skyscrapers to crumbling ancient temples. Another layer of depth is added for gamers running at higher resolutions using increased small object detail to render smaller items of the world from a far greater distance to give an incredible sense of scale and detail. In-game shadows receive a significant upgrade with support for high-resolution shadow textures, high quality shadow filters and support for Screen Space Ambient Occlusion. Sleeping Dogs also features performance enhancements for both dual and quad core PC setups, enhanced performance for Nvidia SLI and AMD Crossfire, support for keyboard and mouse setup (including key mapping) and optimizations for both 3D and multi monitors on both AMD and Nvidia hardware.

For Team Fortress 2 players, a special bonus awaits. Pre-order the game on Steam and players will get access to eight new items in the Team Fortress 2 Triad Pack. There's something for every class: pyros will conk enemies over the head with a neon sign, heavies will breathe fire, scouts will get chopping with a comically oversized cleaver and spies will do what they do best, but even more covertly. With all of the new hats, swag and tattoos, you'll fit right in on the new battlefield: a King of the Hill map inspired by the streets of Hong Kong.

For those of who you want to know the gritty details for the PC version of Sleeping Dogs the details are below:

Sleeping Dogs PC System Requirements

Windows Vista (with Service Pack 2) and Windows 7 supported

DirectX10, 10.1 and 11 supported

32 bit and 64 bit operating systems supported

Advanced PC Features

Nividia 3D Support

Nvidia Multi Screen Monitor Support

AMD EyeFinity Multi-Monitor Gold Status Support

Window and Full Screen Mode Support

Benchmark Mode

DirectX11 Specific Features

Contact hardening shadows

HD-AO

Use of Direct Compute

Performance Enhancements

Enhanced Performance on Dual Core and Quad Core Processors

Enhanced Performance on Nvidia SLi

Enhanced Performance on AMD Crossfire

Mouse, Keyboard and Controller Support

Xbox 360 Controller Support

Keyboard and Mouse Support including Key Remapping

Auto Pad, Mouse and Keyboard Switching

Advanced PC Graphics Features

Increased Small Object Detail

High Resolution Texture Support

High Resolution Shadows

High Quality Shadow Filters

Soft Particles

High Quality SSAO (Screen Space Ambient Occulsion)

High Quality Motion Blur

Super Sample Anti-Aliasing

Steamworks Features Supported

DLC Support

Achievements

Auto Patching

Pre-Download

Store Save Games to the Cloud

Player to Player Chat

Sleeping Dogs PC Minimum Requirements

OS: Windows Vista or Windows 7

Processor: Core 2 Duo 2.0 GHz or Athlon X2 2.4 GHz

RAM: 2 GB

Graphic Card: DirectX 10 or 11 compatible Nvidia or AMD ATI card, ATI Radeon 3870 or higher, Nvidia GeForce 8800 GT or higher

Graphics card memory: 512 MB

Sound card: DirectX compatible sound card

Hard drive: 15 GB

Sleeping Dogs PC Recommended System Requirements

OS: Windows 7 64-bit

Processor: Quad-core Intel or AMD CPU

RAM: 4 GB

Graphics card: DirectX 11 Nvidia or AMD ATI card, Nvidia GeForce GTX 560 or ATI Radeon 6950

Graphics card memory: 1 GB

Sound card: DirectX compatible sound card

Hard drive: 15 GB

The Sleeping Dogs release date is next week. Will you pick up the PC version that has some features that the consoles don't or will you stick with the Xbox 360 or PS3 version of Sleeping Dogs?