CoD Black Ops 2 News: The Hardened Edition of Call of Duty Black Ops 2 isn't much different than the Prestige-level Care Package Edition, but it is $100 cheaper in price.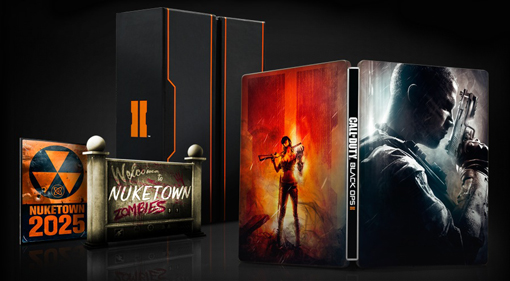 CoD Black Ops 2 Hardened Edition was announced jointly with the premium collector's edition we reported on yesterday, CoD Black Ops 2 Care Package Edition. That version of CoD Black Ops 2 comes with a lot of freebies including a remote controlled drone. However, it also costs $180. Minus the drone, however, you have the exact contents of the Hardened Edition. Best of all, it costs $80, which is $100 cheaper than the Care Package Edition.



Gamers who opt for the Hardened Edition will still get maps Nuketown 2025 and, our most anticipated multiplayer map, Nuketown Zombies; two avatar items on Xbox 360 or themes on PS3; weapons camo and player card backgrounds; a SteelBook case to keep the game disc safe; the Trent Reznor-helmed soundtrack; and "challenge coins."

That's a good deal of extras for $80. So, what you have to ask yourself is whether or not

the RC Drone that comes with CoD Black Ops 2 Care Package Edition

is worth $100 on top of the $80 price of the game and every other bonus item. One thing we do know is that the limited editions of Call of Duty games tend to be sold out before the game launches. Make your tough decision (1st world problems)

before

the CoD Black Ops 2 November 13 release date.