Madden NFL 13 News: Madden NFL 13 released this week and, with its massive appeal, it broke sales records and online usage stats on Xbox 360 and PS3.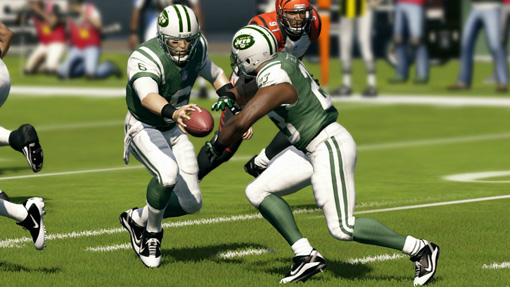 Madden NFL 13 sales broke through today's economic tackles and made a positive gain for a record day one, according to Electronic Arts. The company announced that the HD versions of its new football game is up 7% year-over-year, with 900,000 copies sold in the first 24 hours. This gives Madden NFL 13 its best sales start this console generation.



"It was a phenomenal first day for Madden NFL 13, and we have high expectations for this great game to be popular throughout the fall and into the holidays," said Seong Ohm, Walmart SVP of Entertainment. "We're excited that our partnership with EA has helped deliver our customers unique access and content to this great game. There's incredible demand for Madden NFL 13, and it's easy to see why people are loving it."

On systems like the Xbox 360 and PS3 Madden NFL 13 set a day-one online record with a 28% increase in peak users over Madden NFL 12's first day online. Also on the online front, EA is touting the success of the EA Sports Season Ticket program in which paying players can demo the full game ahead of its official release date. According to the company, this in part helped initiate "665,464 total social interactions on Facebook and Twitter combined, and the game has been mentioned on average every six seconds on Twitter."

Gaming Target will have more on Madden NFL 13 as we tackle the all-new Infinity Engine that, clearly, many people are going hands-on with right now. Until then,

read our Madden NFL Wii U version coverage

.