Borderlands 2 News: Borderlands 2 release date is next month, so 2K Games and Gearbox Software are hoping you hop on board with the Season Pass for DLC.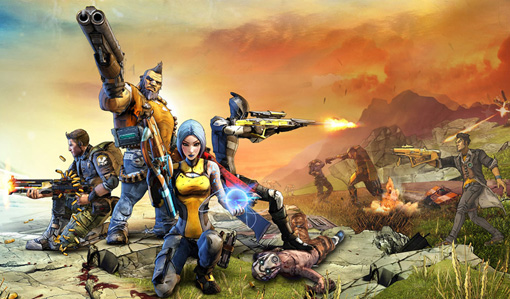 The Borderlands 2 Season Pass was announced today, giving Xbox 360, PS3 and PC gamers who own the game all four pieces of campaign DLC for $29.99. 2K Games and developer Gearbox Software said that the game, which has a September 18 release date, will have this same add-on content sold a la carte at $9.99. That means gamers who buy into the Season Pass for Borderlands 2 will be saving $10 if they plan to buy all four pieces of content anyway.



Although we know that the Borderlands 2 release date is three short weeks away, the DLC doesn't have a firm schedule yet. However, 2K Games said that all four add-on content pieces will be available by June 2013.

In addition to the Borderlands 2 DLC Season Pass, the company sent out a reminder that game pre-orderers at participating retailers will gain access the Borderlands 2 Premiere Club. This includes the in-game content: Gearbox Gun Pack, a Golden Key, the Vault Hunter's Relic and an all-new fifth character class, the Mechromancer.

In addition to pre-order incentives and Season Pass deals, read our previous news story about the

Borderlands 2 collector's editions

, including

the prized Ultimate Loot Chest Limited Edition

.