Best Videogames Ever News: Time Magazine compiled the best video games in a list of 100, from 1970s The Oregon Trail to 2012 Mass Effect 3.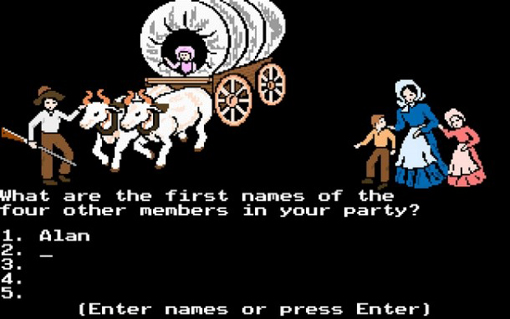 The best video games of all time have been named by Time Magazine, amounting to a list of 100 titles from the 1970s to this year, 2012.

Among the groundbreaking earliest games on the list are Pong, Space Invaders and Asteroids in the 1970s and Pac-Man, Tetris, Castle Wolfenstein, Donkey Kong and Super Mario Bros. in the 80s.



This best of list gets even more massive with each full decade.

The best video games of the 1990s include Sonic the Hedgehog, Mortal Kombat, Doom, Madden NFL 95, SimCity 2000, Resident Evil, Super Mario 64, FFVII, GoldenEye 007 and StarCraft. We almost feel badly leaving some of our 90s favorites out of this brief highlight.

The same goes for the 2000s, which features the likes of GTA 3, Halo, Counter-Strike, Half-Life 2, World of Warcraft, COD4: Modern Warfare, BioShock and Guitar Hero.

The best video games of 2011 and 2012 are on the list

The pair of games from this decade-in-progress are 2011's Batman: Arkham City and 2012's Mass Effect 3. These two titles will certainly be joined by many more in the future, as video game journalists realize the cultural impact of the games releasing today a period of over time.

In addition to cycling through the slideshow one by one, Time gives readers the ability to

view all the games as a list

and weigh in on whether or not each game belongs in the top 100 via a poll.

Super Mario Bros., Pac-Man, The Oregon Trail, Pong and Space Invaders belong on the best video games of all time list, according to the current stats. Meanwhile, the voters have spoken and feel as though Rez, Muth: The Fallen Lords, NetHack, Cave Story and Flower did not.