Nexus 4 News: Google's Nexus 4 smartphone sold out so quickly that shipments for new orders have been delayed anywhere from 6-10 weeks.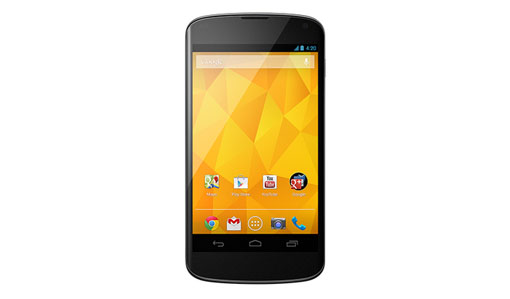 The Nexus 4 smartphone is now shipping up to 10 weeks after orders are placed, according to the Google's Play website. This delay follows the Nexus 4 sold out again.

The most popular (and therefore most delayed) Nexus 4 phone is the 8GB model that is $299. Google currently lists it as "shipping soon" with a 9-10 week wait for delivery.



Ordering the 16GB Nexus 4 model, however, will get the Android device to you a little bit faster. The $399 smartphone model is also "shipping soon" with a 6-7 week delay.

Nexus 4 tech specs

The reason that the Nexus 4 sold out so quickly when it released on Nov. 13 as well as when it resumed sales briefly on Nov. 28 is three-fold. First, the Nexus 4 tech specs for this Android phone are powerful: there's a 1.5 Ghz Qualcomm Snapdragon S4 Pro CPU and 2GB RAM on board.

Second, the LG manufactured Nexus 4 is unlocked and without a contract, yet starts at a very reasonable $299. Buying it through T-Mobile costs $199, but you're stuck with a two-year contract.

Compare that the Nexus 4 to Apple's unlocked iPhone 5 without a contract. The 16GB iPhone 5, the smallest model available, costs considerably more, $649.

Rounding out the three best Nexus 4 tech specs is the fact that this features Google's newest mobile operating system, Android 4.2 (Jelly Bean). It takes advantage of the 4.7-inch touchscreen and 8MP camera exactly how Google designed the interface to be used.

With the Christmas just 25 days away, the Google Nexus 4 and its minimum six-week estimate will mean that the phone will be sold out for many Android-lovers who have it on their wishlist. Of course, there are always Windows Phone 8 models available just in case you get desperate.