Black Knight Sword News: Black Knight Sword is for sale through PSN and XBLA, so traveling back to the 16-bit era is now only half the price.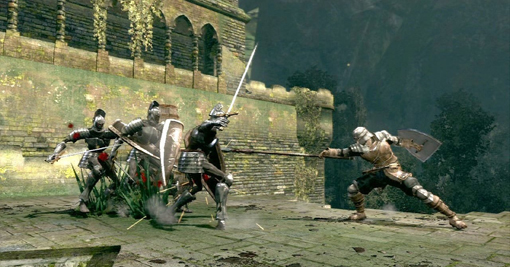 Black Knight Sword is on sale for a limited time starting today, so if gamers who haven't played the side-scrolling game on Xbox 360 should buy it between April 16 and April 23 via XBLA. That's when Black Knight Sword will be 50 percent off and cost only 400 Microsoft points.



For those who might not be familiar with Black Knight Sword it was developed by Grasshopper Manufacture and co-published by D3Publisher and Digital Reality. Black Knight Sword has you exploring a bizarre world that pits you in the role of the Black Knight, as he attempts to rid the world of the villainous and super evil Dark Princess. Black Knight Swords has a strange spin on a classic fairytale while blending traditional side-scrolling action with an unprecedented visual style.

Those who grew up in (or are big fans of) the 16-bit era will enjoy this throwback PSN and XBLA game that has simple, yet addictive gameplay with a stylized hand-drawn puppet theater world. As an intriguing "Interactive Kamishibia" (paper drama), Black Knight Sword unfolds similar to a virtual pop-up book filled with memorable creatures to encounter and challenges to overcome.

What do you think? Will you spend the 400 Microsoft points to get Black Knight Sword? Don't forget that every Xbox Live Arcade game comes with a free demo so you can always try before you buy.