PS Plus Update News: PS Plus members get Metro: Last Light 20% off this week as well as 10% off a Grid 2 pre-order on PS3.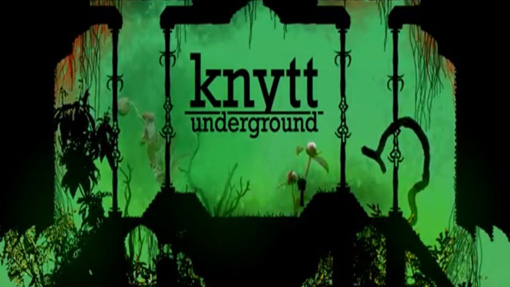 The weekly PlayStation Plus update is almost upon us and with it comes another free game. Beginning May 14, PlayStation Plus members in North America will be able to download the PSN game Knytt Underground for free. Better yet, Knytt Underground is a cross-buy title which means when you download the PS3 version for free you will also receive the Vita version for free as well. For those who are unfamiliar with Knytt Underground a brief description is below:



"With an array of thrilling quests, unique zen-like gameplay and plenty of dynamic characters to meet and guide you on your adventure - Knytt Underground delivers a captivating and unparalleled experience. Download today and begin your journey to ring the six bells of fate and save this vibrant and enchanted underground world before it's too late."

In addition to receiving Knytt Underground for free, there is a PS Plus day one discount on Metro: Last Light where PlayStation Plus members can get this game for $47.99, a 20% discount off of the standard price. The deals don't stop there for Plus members though as you will be able to pre-order Grid 2 on PSN for the discounted price of $53.99, a 10% discount for PS Plus members on day one.

Please keep in mind that while these new titles will become part of PlayStation Plus tomorrow, there are a few titles that will be leaving. Both Tekken 6 PSP and Darksiders will be leaving the PS Plus Instant Game Collection tomorrow when the PlayStation Network goes through its weekly update. Unfortunately Sony isn't consistent in terms of the time PSN updates so if you want to take advantage of these deals you better do it quickly. There is also a current deal on the Papo & Yo Bundle (game & soundtrack) that will end tomorrow as well.

What do you think of this week's PlayStation Plus offering?