News: Play as your favorite Marvel super heroes on your new next gen console or on the current gen console you already own.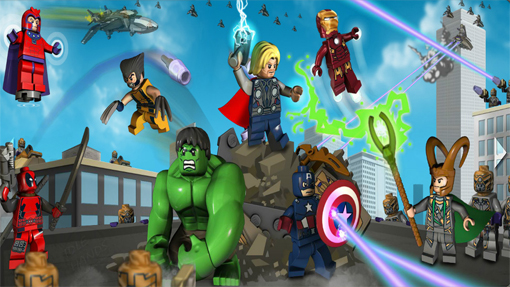 Lego Marvel Super Heroes was at E3 in Los Angeles and WB has released a new trailer to help showcase what was seen. Lego Marvel Super Heroes features an original story crossing the entire Marvel Universe. Players take control of Iron Man, Spider-Man, the Hulk, Captain America, Wolverine and many more Marvel characters as they unite to stop Loki and a host of other Marvel villains from assembling a super-weapon capable of destroying the world. Players will chase down Cosmic Bricks as they travel across Lego Manhattan and visit key locations from the Marvel Universe, such as Stark Tower, Asteroid M, a Hydra base and the X-Mansion.

Some of the gameplay features for Lego Marvel Super Heroes include:


Smash, swing and fly in the first LEGO videogame featuring more than 100 of your favorite Super Heroes and Super Villains from the Marvel Universe, including Iron Man, Wolverine, the Hulk, Spider-Man, Captain America, Black Widow, Loki and Deadpool.


Help save Earth as your favorite Marvel character with your super-cool strengths and abilities.


Perform new and powerful moves as "BIG-fig" characters like Hulk and Abomination. Leave a path of destruction as you smash through LEGO walls and throw cars using hyper strength.


Discover LEGO Manhattan like never before, and travel to iconic locations from the Marvel Universe, such as the X-Mansion, Asteroid M and Asgard.


Create unique Super Heroes with customizable characters.


Enjoy an exciting original story, filled with classic LEGO videogame adventure and humor.


Are you looking forward to Lego Marvel Super Heroes? Lego Marvel Super Heroes will be available on current and next gen when it hits Xbox One, PS4, Xbox 360, PS3, Wii U, Nintendo DS, Nintendo 3DS, PS Vita and PC later this year.