OUYA News: Android gamers have snapped up the Kickstarter-funded project at Amazon, Best Buy, GameStop and Target on its release date in the US, Canada, and UK.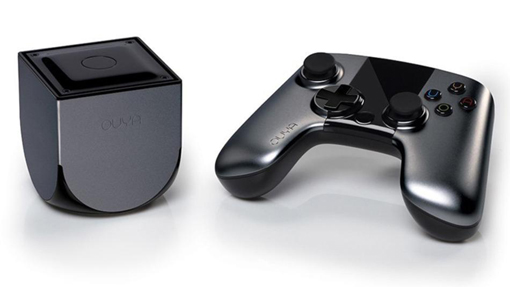 Updated to reflect that GameStop is also sold out of Ouya

Update 2: Ouya is now sold out at Target

OUYA has sold out at Amazon and at GameStop immediately after it launched in the U.S., Canada and U.K. today, with the retailer listing it as "Temporarily Out of Stock" and "Not available."

Likewise, Target sold out of its Ouya inventory, hanging out a "currently unavailable" sign this afternoon.



This is a good sign for the Android-powered console. Gamers who were hoping to snag the Kickstarter-funded system will have to resort to buying the $99 OUYA from the only remaining major online retailers in the U.S. and Canada with it,

Best Buy

.

In the U.K.,

GAME

is another location honoring the OUYA release date of June 25 by putting the console on sale for £99.99.

Dedicated Target, GameStop and Amazon Prime members will just have to wait until the online retailers get the newly launched OUYA back in stock, though they can still place orders to queue up through the Amazon website. The GameStop and Target online store do not.
OUYA specs just enough
What looks like an impressive demand for the OUYA console means that consumers are open to a lower-end gaming platform, even in the path of two major console releases this holiday season, PS4 and Xbox One.
OUYA's specs certainly cannot compare, with a Nvidia Tegra 3 System on a Chip that has a 1.7 GHz Quad-Core ARM Cortex-A9 CPU. Its 1 GB of RAM pales in comparison to PS4's 8GB of GDDR5 RAM, for example.
However, the system is launching with something that Sony and Microsoft can't put together in time for this fall: lots of games.
OUYA games exceed 170 titles and with 17,000 registered developers, the diminutive platform is sure to grow.
Well, grow while keeping its 3x3 cube dimensions, of course.