News: Download the beginning of Ezio Auditore's journey for free right now if you are an Xbox Live Gold member.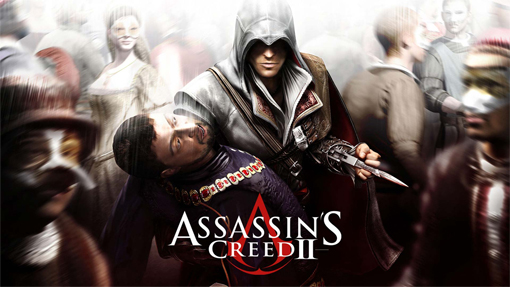 Assassin's Creed 2 is now available for free for Xbox Live Gold members. Last month at E3 Microsoft revealed that gamers will get two free games each month and Assassin's Creed II is the third title. The first one was Fable III with the second game being Defense Grid.

In Assassin's Creed II you are Ezio Auditore and you have been betrayed by the ruling families of Italy. As a young man you embark upon a quest for vengeance. To eradicate corruption and restore his family's honor, Ezio will study the secrets of an ancient Codex, written by Altair. To his allies, he will become a force for change - fighting for freedom and justice. To his enemies, he will become a dark knight - dedicated to the destruction of the tyrants abusing the people of Italy. His name is Ezio Auditore and he is an Assassin.

Please keep in mind that these title remain free for approximately two weeks. If you have never gotten in to the Assassin's Creed franchise then this is a great time to do it. Will you download Assassin's Creed II off of Xbox Live? Tell us what you think below.