News: PS Vita gets a new addition in the PS Plus Instant Game Collection this week for North American members.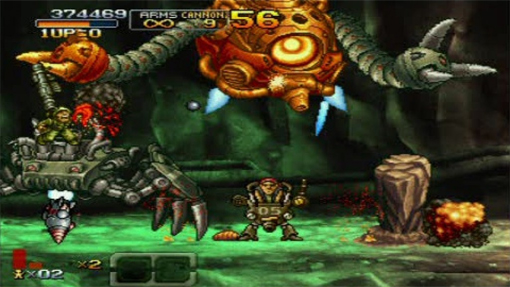 A new means a new title is added to the PlayStation Plus IGC and Sony has revealed what North American gamers will be receiving this week. Metal Slug XX (a PSP game playable on Vita) is the free game this week along with a discount on DLC for the title, Thomas Was Alone. If you aren't familiar with Metal Slug XX the premise is below:

After General Morden is defeated and captured, a mysterious army arrives from the future to save him. They reveal themselves to be Morden's Army from the future, and their goal is to provide their future leader with special advanced weaponry to take on his enemies in the present. Classic characters Marco, Tarma, Fio, Eri, Ralf, and Clark return once again to take on General Morden and his new and improved Rebel Army.

In addition to what is being added to the PS Plus lineup please keep in mind that Zero Escape: Virtue's Last Reward is leaving PS Plus on July 30. After that time you will no longer be able to download it for free, unless you have it tied to your account beforehand.

Bit of a small update for this week but there you have it. Are you excited to play Metal Slug XX on your Vita? Tell us what you think below.