Steam Machine News: Valve reveals that 300 lucky people will be selected as beta testers and receive a Steam Machine for free.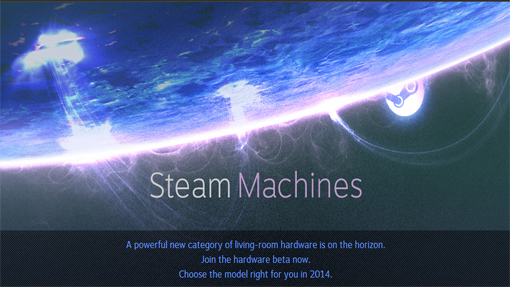 Valve has just made their second of three announcements for this week and it is the oft-rumored Steam Box. The official name for it is a Steam Machine and there is a beta that you can participate in, if you are lucky enough to be selected by Valve. Valve has designed a high-performance prototype that's optimized for gaming, for the living room, and for Steam. It is also completely upgradable and open. This year they are shipping 300 of these boxes to Steam users, free of charge, for testing.

If you would like to be one of those 300 people selected there is a "eligibility quest" that you need to complete in Steam. Before October 25, log in to Steam and then visit your quest page to track your current status towards beta test eligibility. The actual steps are as follows.

1: Join the Steam Universe community group
2. Agree to the Steam Hardware Beta Terms and Conditions
3. Make 10 Steam friends (if you haven't already)
4. Create a public Steam Community profile (if you haven't already)
5. Play a game using a gamepad in Big Picture mode

You can complete these tasks in any order but they must be done by October 25. Once you have completed all of the steps, you'll be awarded a special badge, and you'll officially be among the pool of people from whom they will choose beta participants/hardware recipients.

Valve has also posted a FAQ for some of the more popular questions that people will have. You can check that out by going here.

What do you think about the Steam Machine? Are you going to try and become one of the beta participants?