News: MonkeyPaw Game has released another game on Sony platforms with Hyper Crazy Climber.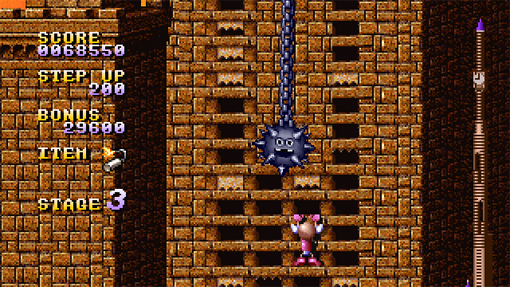 MonkeyPaw Games has revealed that Hyper Crazy Climber is available today on PSN for $5.99 on PS3, PSP and PS Vita. One of the zanier games MonkeyPaw Games has imported, in Hyper Crazy Climber players climb (and climb some more) on a variety of buildings and structures. The goal of each level is simple: start from the bottom and make your way to the summit. You'll need to watch out for falling rocks and other obstacles, otherwise reaching the top of the level will be impossible without precise timing. What sets Hyper Crazy Climber apart from other crazy climbing action games is the focus on the full-body controls.

Each side of the controller is mapped to different limbs to make your crazy way around the obstacles. You'll need muscle memory in your fingertips and a strong internal rhythm to grasp each hand and foot hold. This is perfect for players who love the challenge of mastering deliberately difficult, yet fair, controls.

Hyper Crazy Climber is part of a long running video game series that originates from the early days of coin-op arcades. Hyper Crazy Climber released back in 1996 in Japan and this is the first time this game is seeing a release in North America.

Will you be downloading this game off of PSN? Tell us what you think below.