News: Best Buy wants to give you more money for your games this week to help you buy all of the upcoming titles this year.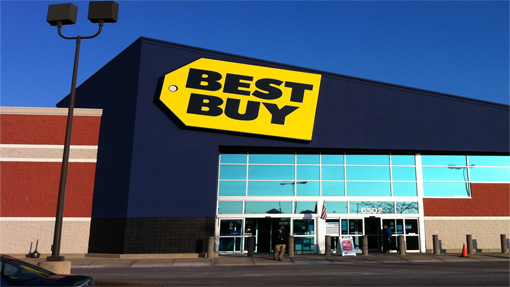 There are a lot of games that have come out lately and more are continuing to be released every week. If you are looking for some extra money Best Buy is holding another sale where you will get an extra 30% on your game trade ins this week. If, for example, you want to trade in Madden NFL 15 on Xbox 360 you would normally get $14.00 for it but during this week you will receive $18.20 or even a little more if you a Gamers Club Unlocked member. The featured game trade in appears to be Hyrule Warriors on the Wii U where you can get $35.10 for it this week. You can also trade in an old console to Best Buy but console hardware is not participating in this sale.

If you aren't a member of Best Buy's Gamers Club Unlocked club then you really need to do yourself a favor and go sign up. It is $30 for two years and, among other things, you get 20% off of games. That means that when Mortal Kombat X comes out in a little over a week you can walk out of Best Buy with it on day one for $47.99 instead of the normal $59.99. There are also specific titles (Mortal Kombat X being one of them) where if you pre-order it you will get an extra $10 in rewards certificates that you can use on another game (or anything else at Best Buy). The 20% discount also applies to Skylanders figures, Disney Infinity figures and Amiibo but not on hardware. As a Gamers Club Unlocked member you will also receive twice the normal amount of points on games. Continuing on with the Mortal Kombat X example, you would earn around 96 points for that one purchase and you can redeem $5 rewards certificates for every 250 points you earn. As you can imagine you can really save a lot of money doing this.

You can check on Best Buy's site to see what they will offer for your games by clicking here. Will you take advantage of this additional 30% back (40% for Gamers Club Unlocked members)? Which games do you plan on picking up over the next month or so? Take a look at Best Buy's site to see what they will offer you for your games and then tell us what you think below.