News: July 11, 2015 is a dark day in the gaming industry and Nintendo as Satoru Iwata has passed away at age 55.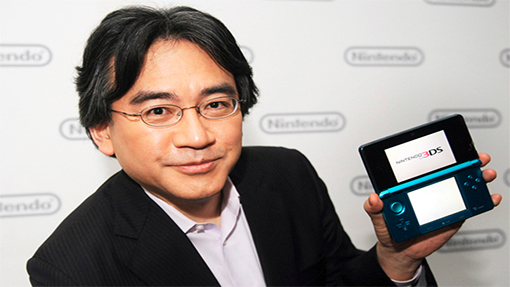 Satoru Iwata passed away on July 11, 2015 according to Nintendo. I just found out a few moments ago and am in shock. Nintendo has stated that the reason he has passed away is due to a "bile duct growth." Mr. Iwata did not attend E3 2014 due to those health issues and had to have surgery to remove it. To my knowledge he wasn't at E3 2015 either. I've covered the industry in some form or fashion for almost a decade, attended my 10th E3 this past year and have been able to do some really cool things but unfortunately I never had the pleasure of meeting Mr. Iwata. He is undoubtedly one of the reasons why I do this though and helped to nurture my love of video games over the years.

The first video game console I ever owned was an NES. The first games I owned were the Super Mario Bros/Duck Hunt combo pack that came with the system. That ignited my love for this medium and for Nintendo. While not technically at Nintendo during this time, he helped create games like Balloon Fight, EarthBound and Kirby. More important for me personally, he was a part of quite possibly my all time favorite franchise, The Legend of Zelda. As a matter of fact the original The Legend of Zelda on the NES was the first game I remember beating as a child. This was before the internet existed, before Google was even an idea and before Youtube was even a thought. I figured out everything in the game on my own and loved the feeling of satisfaction I felt once I had vanquished Ganon. He wasn't there at the beginning but as the head of Nintendo since 2002, Mr. Iwata had a great deal to do with the franchise and some of the great things we have seen over the years.

That is just a small piece of the puzzle though. As the head of Nintendo he steered the company through some really great times and helped Nintendo remain not only relevant, but a dominant force in the industry. Under Mr. Iwata's watch Nintendo transitioned from the Gameboy to the Nintendo DS. As I recall it had a bit of a slow launch but it really didn't take all that long until the Nintendo DS became the dominant dedicated handheld gaming machine on the market and Nintendo never relinquished that position under Mr. Iwata's watch. I remember getting my first Nintendo DS system and taking it over to my friend's house to show him how cool it was and how Nintendo was utilizing the dual screen feature, among other things. I remember in The Legend of Zelda: Phantom Hourglass being able to bring the map down off of the top screen so that I could write some notes on it using the touch screen and then moving the map back up to the top with my notes and everything still intact. I thought it was such a cool concept and helped me keep track of things in the game.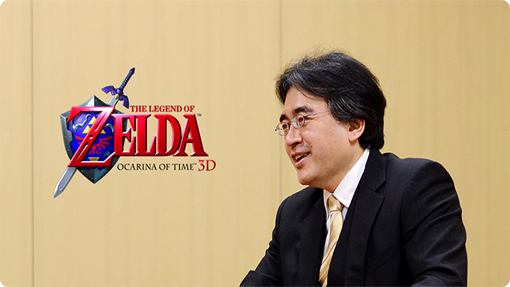 With Mr. Iwata at the helm, Nintendo released the Wii console and with that one-two punch of the DS and the Wii lead Nintendo to be the second biggest company in Japan at one time, behind only Toyota. Both devices were run away success stories with the Wii becoming one of the best selling consoles of all time and the Nintendo DS family breaking all kinds of records and being the best selling video game console/handheld of all time. The Wii U (the successor to the Wii) has been nowhere near as successful from a commercial standpoint but still retains that Nintendo charm and "magic" that their previous devices have had and has a great library of Nintendo IP that is fun to play either by yourself or with friends.
The purpose of this write up isn't to go over Mr. Iwata's resume though. Mr. Iwata obviously accomplished a lot more during his time at Nintendo but those are some highlights for me. He has done a lot not only for Nintendo but the gaming and entertainment industry in general. Under his leadership, Nintendo has introduced the world of gaming to many different generations, some younger and some older. Some of the younger generations might fall in love with gaming as well and perhaps they'll develop the next big game or concept everyone loves when they grow up. The older generations who don't necessarily have much experience with gaming might finally understand it a little better and be able to participate with their kids and/or grandkids. The Wii in particular was amazing at bringing everyone together in this manner. We will have Nintendo and Satoru Iwata to thank for a lot of that as they are the reasons a lot of us got into this industry. They are the reasons that kids like me who had an NES as their first system fell in love with the industry and went on to introduce our own kids to gaming once we became adults.
Without Nintendo's influence, and Mr. Iwata's leadership over the past 13 years or so, I don't know what I would be doing today or how the gaming industry would look or even if it would still exist as we know it today. If anyone doubts that just look at the history of the industry. Sony, for example, might not have ever entered the industry if it wasn't for Nintendo. The same can be said for Microsoft. Under Mr. Iwata's leadership, Nintendo introduced motion gaming to the masses. Once that proved to be a hit then other products such as the PS Move and the Kinect were introduced. Nintendo and Mr. Iwata were never afraid to innovate, never afraid to take a chance on a bold new concept. Sometimes they would hit a grand slam with one of their ideas and other times it didn't work out. It was because of this that the reveal of new Nintendo hardware was always so exciting. You never knew what they were going to do. We are in a similar position right now with Nintendo's next console after the Wii U. No one really knows what to expect and I wonder how much influence Mr. Iwata will have had once the system is in stores.
On July 11, 2015 the gaming industry and the world lost a great man. We lost a visionary and someone who was directly responsible for a lot of great memories of Nintendo and their games over the years. My condolences go out to his family, friends and colleagues who lost something much more important. It saddens me that I never got to meet the man and thank him for the countless hours of enjoyment Nintendo has given me over the last 25+ years. R.I.P. Mr. Iwata. You will most definitely be missed and the gaming industry is a worse place now that you will no longer be a part of it.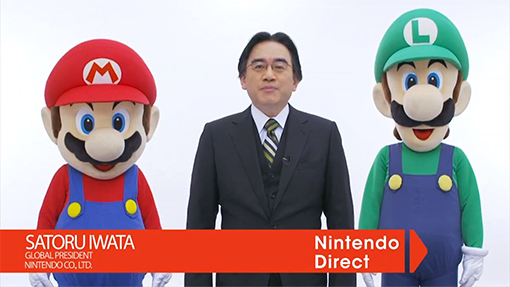 source: Nintendo