News: 2K Games Reveals New Game Bundles & Releases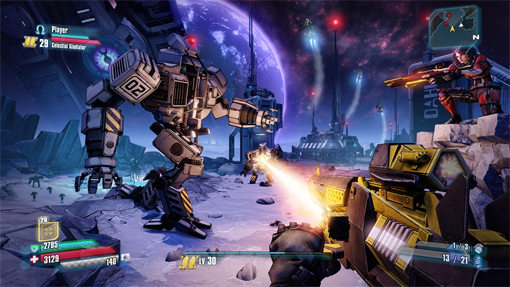 2K has revealed that they are going to have some new bundles for the holidays in addition to games that have just released. This will include Evolve, Borderlands, WWE 2K16 and Sid Meier's Civilization: Beyond Earth - Rising Tide.

Developed by Turtle Rock Studios, creators of Left 4 Dead, the Evolve Ultimate Edition includes the Evolve Base Game, the Monster Expansion Pack, and all Hunting Season 1 and Hunting Season 2 DLC bonus add-on content. Featuring critically-acclaimed gameplay in which four Hunters face off against a single, player-controlled Monster in adrenaline-pumping 4v1 matches, the pack is now available for Xbox One and PlayStation 4 nationwide for $59.99.

Meanwhile, the Borderlands Triple Pack allows new players to purchase all three games of the series alongside a ton of add-on content, all in one package. Developed by Gearbox Studios, The Pack includes the original Borderlands, Borderlands 2, Borderlands: The Pre-Sequel, and all bonus add-on content ever released for the series, and for $49.99, will be available for purchase November 17 on Xbox 360 and PlayStation 3.

WWE 2K16, the newest addition to the flagship WWE video game franchise, is available now worldwide for the PlayStation 4 and PlayStation 3 computer entertainment systems, Xbox One and Xbox 360. Developed collaboratively by Yuke's and Visual Concepts, a 2K studio, WWE 2K16 delivers the most authentic, comprehensive and action-packed WWE video game experience to date, including the largest roster of WWE Superstars, Divas and Legends in WWE games history.

Sid Meier's Civilization: Beyond Earth – Rising Tide, the expansion pack for 2014's sci-fi installment to the award-winning Civilization franchise, Civilization: Beyond Earth, is now available for download on Windows PC, Mac and Linux. Created by Firaxis Games, Rising Tide enriches the Beyond Earth experience by offering a robust array of expansion content, with even more strategic ways to shape humanity's future on an alien planet.

Will you be picking up any of these 2K titles? Tell us what you think below.