Reviews: The mystery, intrigue and conspiracy surrounding the Deus Ex franchise is here and you get to choose what path you take.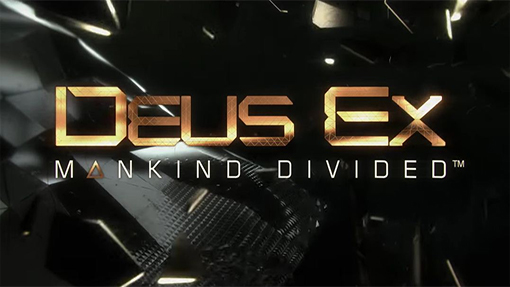 Deus Ex Human Revolution was one of my absolute favorite games of the previous generation. It's penchant for supporting choice and multiple gameplay styles made it stand out more distinctly than even it's yellow tinted visuals. After a 5 year hiatus Adam Jensen returns in Mankind Divided and in many ways, he's better than ever.
The world of Deus Ex has long been one of mystery, intrigue and conspiracy. This time around however the story leans heavily into a world that's very much still dealing with the aftermath of the events of the previous game. Don't worry if you missed out though as there's a meaty but optional back story video that will catch you up for the sake of context. It was a nice refresher even as somebody who hasn't gone back to the previous game since it's original release. While there are multiple missions that will send Jensen to other locations the majority of the game takes place in the neo-future city of Prague. Tensions are already high when Jensen arrives and only get worse between the augmented and "natural" citizens when a terrorist attack is pinned on the local "pro-aug" group. From here much of the story is told through the environment. I lost count of how many times I stopped what I was doing to eavesdrop on a conversation or argument that was happening among the NPC's. Whenever I wasn't directly engaged with the task at hand and even at times when I was I would stop to take in the exceptional level of detail and environmental storytelling that was happening around me. Prague exudes atmosphere in the best possible ways and my play time is certainly inflated with time simply meandering around and taking it in.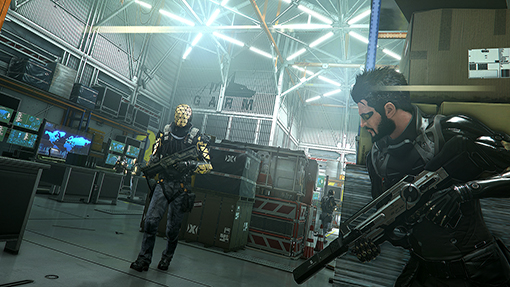 With all the detailed poking around I did it was tough to not notice both the level of detail put into minor things and the occasional missteps on a technical level. While the game certainly looks nice on Xbox One there are times when things just don't hold up. I spent the majority of my time moving through Mankind Divided at the pace of a turtle so as to not miss anything. It was when I wanted to get somewhere quickly though that I would run into problems. While the framerate is generally pretty good there was a noticeable increase in hitching during many occasions of simply sprinting around the various districts. I even found NPC's popping into existence right in front of me a time or two. Couple that with some pretty awful load times when traveling between the primary districts by train and I found myself thankful that I was generally not in too much of a rush. While these little hitches never really bothered me enough to take me out of the world for more than a moment they should be noted for anybody trying to decide what platform they'd rather play on. My only other technical gripe comes from the inexplicably bad lip sync which looks to be ten years behind the rest of the visuals on display. It's a minor thing but when the attention to detail is so high elsewhere the lip sync stands out like a sore thumb.
When you get right down to it Deus Ex is a game that's about choice. Mankind Divided handles this with such aplomb that by the time it was over I almost took it for granted. There's always multiple solutions to a given problem and sometimes more I didn't see the first time around. While I played primarily with a stealthy non lethal build on my character the number of options for circumventing the defenses of an area were always more than just finding the right air duct. While that often remains an option the game also provides you with paths and options to tackle a situation how you see fit. Want to sneak by but don't have the the active camo aug? Try throwing an object in the environment to make a distraction. Or you can shoot him with a stun gun, or snipe him from higher ground, or hack the friendly fire mode of a nearby turret and the list goes on. Sometimes all you need is to find a different path than the one you're currently planning on taking. This was often the case for me and I was regularly impressed with how layered and interconnected the level design through the entire game. There's always options and there never feels like a "right" or "wrong" way of making your way through a given situation. The best way is however you decide to tackle it and the game never stops rewarding exploration. There's always a new computer to find and hack that might have a code you need or a cache of weapons and ammo that will help you dispatch a group of troublesome guards, often in ways more creative than simply killing or shooting them. If you're low on ammo try laying a gas mine down and then luring somebody there by tossing an object near it. Drag the body out of the way afterward and nobody need be the wiser.
All of this choice thankfully extends to major encounters with boss encounters this time around. While stealth builds were at more of a deficit in the mandatory boss fights of the previous game it's just as possible to talk your way out of or find other non lethal solutions to similar situations in Mankind Divided. This made me feel confident in spending my upgrade points how I saw fit knowing that if I was clever and careful I could use the abilities I've most invested in to get out of any sticky situation.
Mankind Divided feels like a middle chapter in a story that started in Human Revolution. By the end of the campaign it feels like more questions are raised than answered and it lacks the sense of finality of it's predecessor. While the story left me somewhat unsatisfied the mechanics of the game had me feeling anything but in the 20 or so hours I spent playing. It's not often that I immediately start replaying a game once I've finished but with this installment of Deus Ex I did just that. After maxing out the stealth abilities I wanted to get through the game without killing anybody or being detected. I was eager to try the abilities that would help me clear a room quickly and without any concern for the noise I made.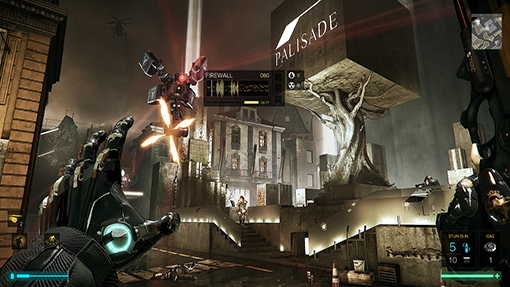 Deus Ex Mankind Divided is defined best by it's excellent mechanics, level design and encouraging player agency. It's a game that rewards you for experimenting and for exploring it's densely packed world. Despite it's flaws in narrative direction and delivery I was totally sold on the world I was inhabiting because of the stellar atmosphere created by the painstaking attention to detail and freedom to explore as I saw fit.