News: The Odd Gentlemen has revealed when you can expect to continue the King's Quest story.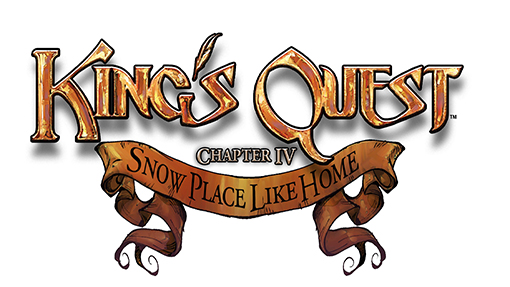 Sierra has revealed that the penultimate chapter in King's Quest will be released next week on September 27. King's Quest - Chapter 4: Snow Place Like Home opens on the fateful night when King Graham and Queen Valanice's infant child Alexander was stolen from them. When Alexander mysteriously returns home 18 years later, however, Graham must decide how to reconnect with the boy he's spent a lifetime searching for. And as father and son work together to solve the towering challenges of the puzzling Ice Palace, questions linger about just what happened all those years ago.

"King's Quest is approaching its final chapters, but there are still plenty of adventures, surprises and puns to be had," said Matt Korba, president and creative director of The Odd Gentlemen. "Today we are incredibly excited to announce that players will be able to experience the last two chapters and bonus epilogue of King Graham's journey before the holidays."

The new King's Quest is the reimagining of the franchise whose classic spirit of wit and wonder helped define adventure gaming over 30 years ago. As an old King Graham guides his curious granddaughter Gwendolyn through the lost memories of his incredible reign, players will experience firsthand his greatest untold trials and triumphs.

King's Quest: The Complete Collection (a bundle containing all five chapters of the game with a bonus playable story epilogue) and the King's Quest Season Pass (a digital bundle containing Chapters 2-5) are available now as digital purchases through the PlayStation Store, Xbox Games Store and Steam. The game's previous installments – King's Quest – Chapter 1: A Knight to Remember, King's Quest – Chapter 2: Rubble Without a Cause, and King's Quest – Chapter 3: Once Upon a Climb – may also be purchased individually.

Will you be downloading the new King's Quest chapter when it is released next week?