News: Rockstar's popular western is now available to stream on PlayStation Now on PS4, PC and other platforms.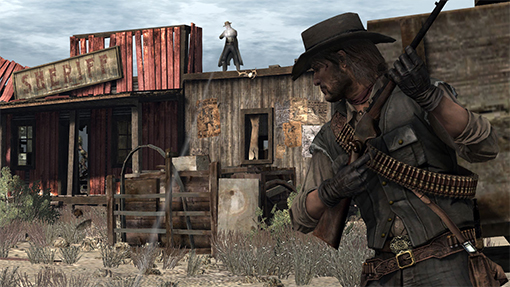 Red Dead Redemption is now available to play on the PS4 and PC through Sony's PlayStation Now service. PlayStation Now is Sony's streaming service where you can play some older titles on your PS4 for a monthly fee. The Red Dead Redemption Undead Nightmare expansion is available to play as well. This might be especially big news for PC gamers as Red Dead Redemption was never officially released for PC (and so far Red Dead Redemption 2 is only officially announced for Xbox One and PS4). If you are an Xbox One gamer you can also play Red Dead Redemption via the Xbox One backwards compatibility. The big difference there is you don't have to stream the game and you can play it for free (as long as you own the game obviously).

Sony has also revealed that, for a limited time, they are bringing back the annual subscription option for PlayStation Now. Right now you can purchase a one year membership to PlayStation Now for $99.99. Considering that the one month plan will cost you $20 and the three month plan will cost you $45, the $99 price point for a year is a great value. If you have never tried PlayStation Now before you also get a seven day free trial and the option for a $10 introductory rate for your first month.

It should also be noted that while Red Dead Redemption will most likely be played on the PS4 and/or the PC, it is available wherever PlayStation Now is available. That means you could play it on the PS3, PS4, PC, PlayStation Vita and certain televisions that have the PlayStation Now service.

What do you think about Red Dead Redemption joining the PlayStation Now service? Will you purchase a membership to play it? If you are already a PlayStation Now member, will you play Red Dead Redemption now that it is available?